Hardwood Flooring FAQs
for Industry Professionals
Commonly Asked Questions from Our Clients
Hardwood Flooring FAQs
for Industry Professionals
Commonly Asked Questions from Our Clients
FAQs for Industry Professionals
Here are some of the questions we get asked on a more regular basis from designers, architects and other professionals in the hardwood industry. If you don't see your question here, please feel free to contact one of our hardwood consultants who would be happy to help you out.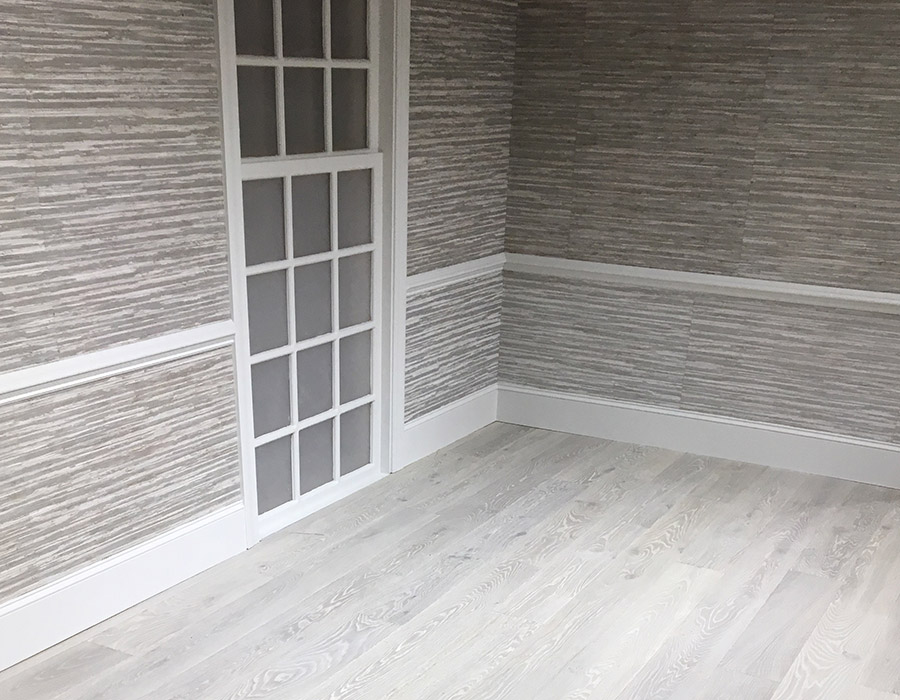 Does hardwood flooring work well with many different design styles?
Anyone's style can be complemented by hardwood flooring, as long as the proper options are chosen. The wonderful thing about hardwood flooring is that it can always be sanded down and refinished to change the look, if need be.
If you are installing new hardwood floors without knowing who the potential tenant will be, going with a basic design is sure to please more people in the long run.
For designers who are deciding on a hardwood floor for a specific client, we have plenty of options to choose from, with custom choices always available. No matter what kind of style a client may want, our hardwood consultants can help you pick out the perfect floor to match their style, whether it is formal, modern, traditional, etc.
What type of spaces do you install hardwood floors in?
We install our hardwood flooring in residential and commercial spaces. Houses, condominiums and apartments are the most common residential requests we fulfill. Offices, restaurants and retail stores are just some of the commercial spaces we have tackled.
Whether you are doing a full renovation of a property or simply updating a room, no job is too big or too small. There is no project that we will turn down because of the location.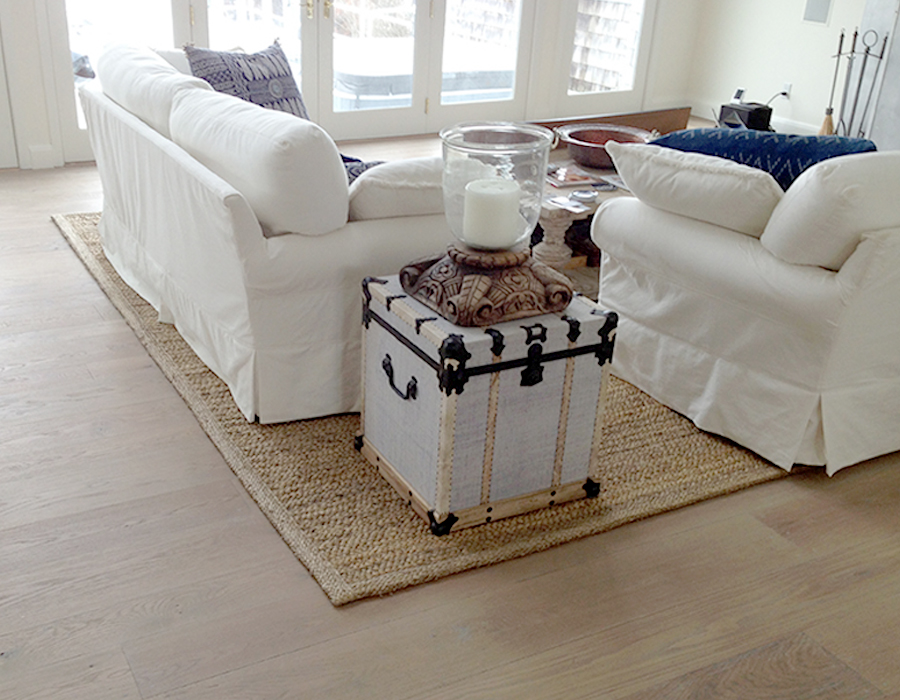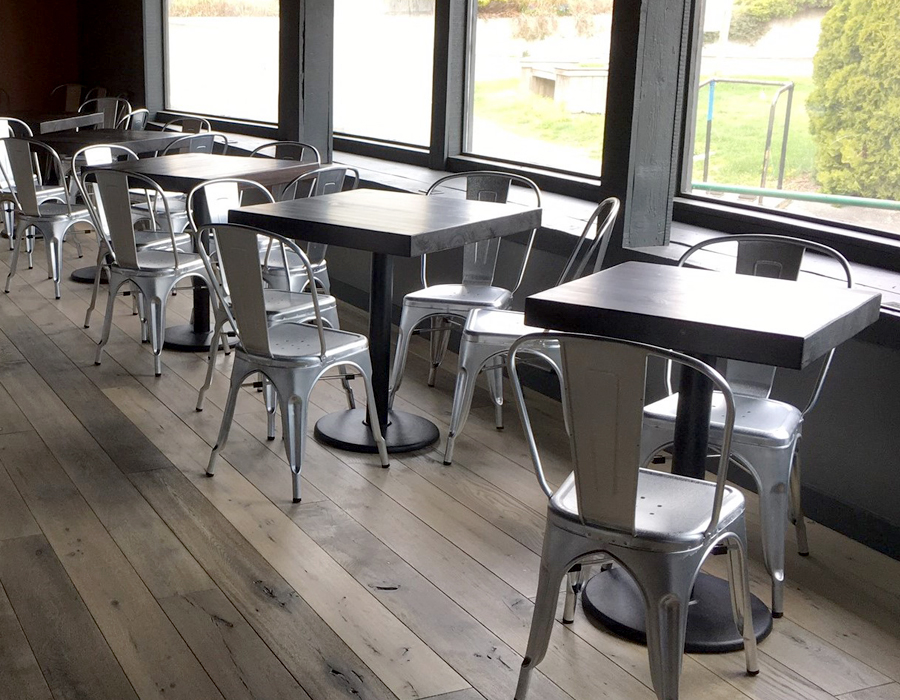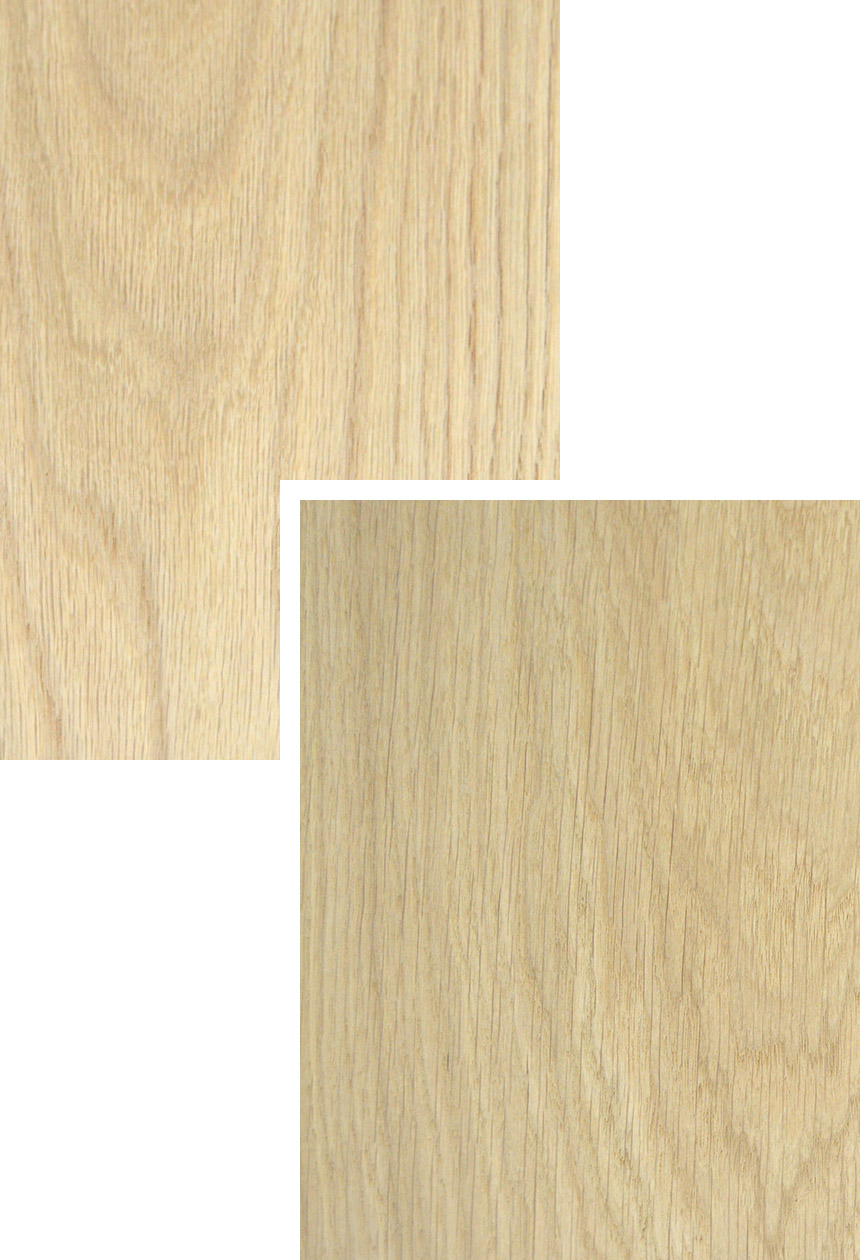 What is the difference between American and European oak?
As the names imply, one is predominantly found in eastern North America, while the other is generally found throughout Europe. Normally, European oak (also known as English oak) tends to be slightly darker in tone with a warm, golden hue. American oak is a little lighter and has more of a pink tint to it.
As with any natural product, tones will vary. Overall, European oak contains less variation throughout. American oak shows more differences between light and dark shades.
When it comes to grain, European oak has a wavy pattern to it, while American oak tends to have straighter grain that is subtler in appearance.
I like certain elements but am having a hard time picturing them together. How can you help?
You can request free sample chips with the colors, textures and finishes that you have in mind. When you find a combination you like, we recommend purchasing a larger size panel to make sure it is what you are envisioning. Sometimes grains evoke a different look or feeling when seen on a bigger format.
Keep in mind that all of our products are custom made. If you or your client are not content with the samples you have received, please don't hesitate to reach out to us and have us change any of the options. We will create new samples for until you and your client are completely satisfied.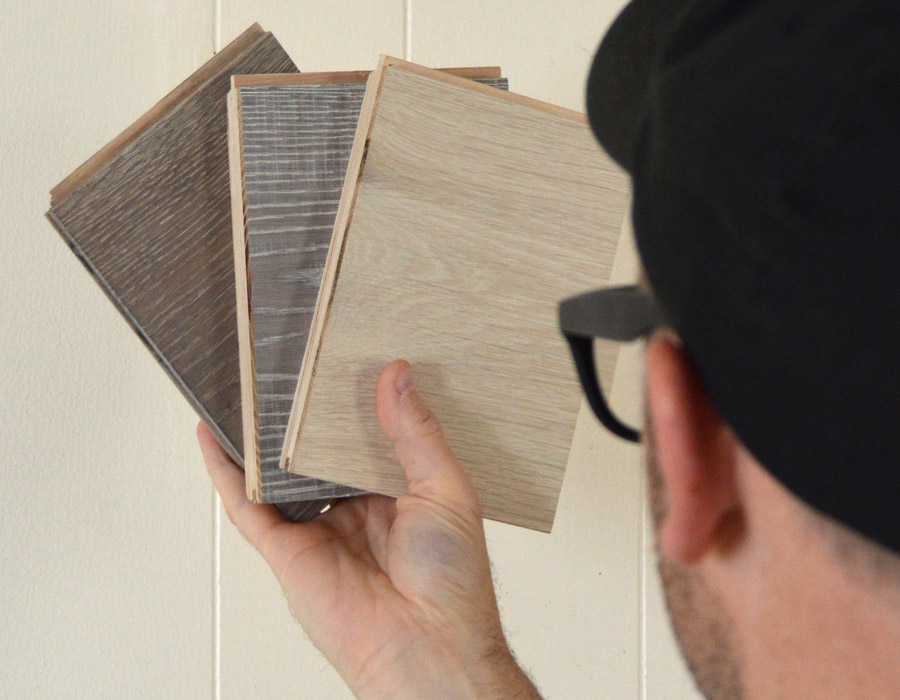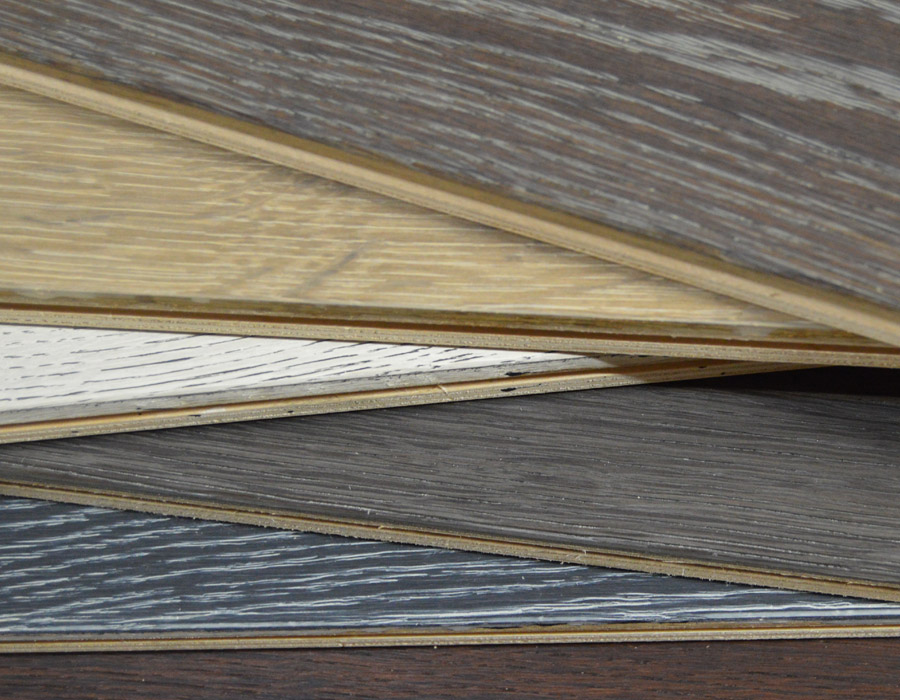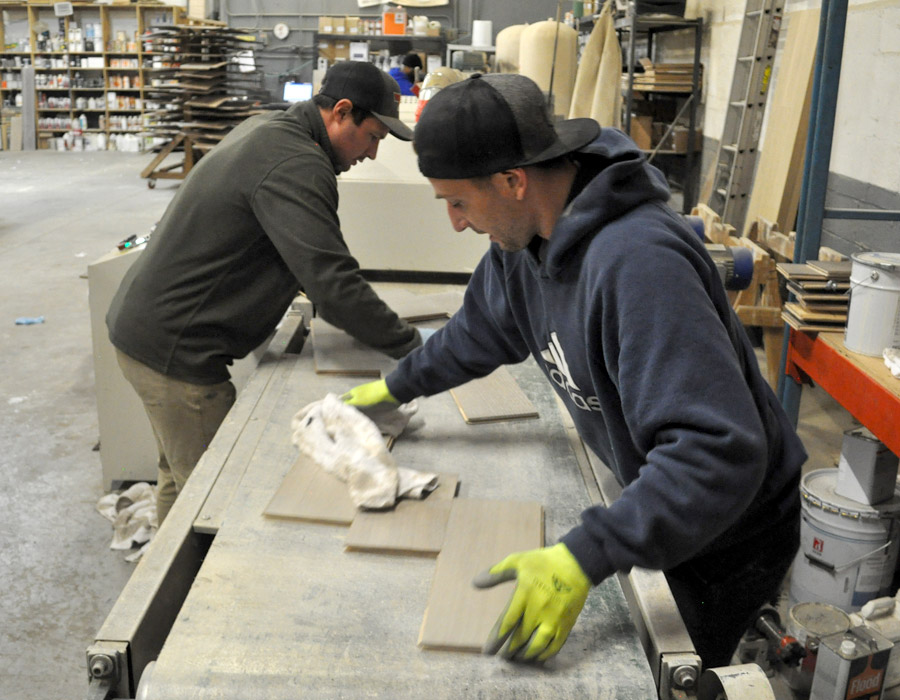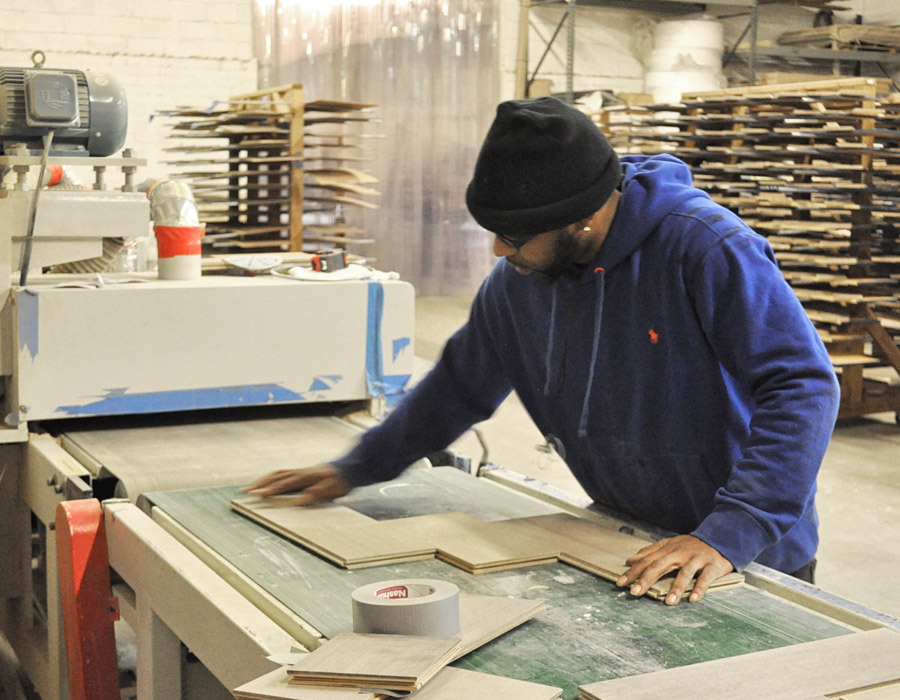 How far in advance do I need to place an order to ensure it is ready at the right point during the project?
We try to accommodate all of our clients' needs. Certain times of the year are busier than others, so the required amount of time can vary. The size of your project also plays a role in how long it will take us to manufacture the products you purchase. Generally, expect it to take between 8 and 10 weeks from when you place your order to when the hardwood is ready to be installed.
One of our knowledgeable hardwood consultants can give you a more accurate time frame.
Do you offer different materials for commercial projects versus residential projects?
All of our hardwood products are made from the best material available. Because commercial spaces tend to see more foot traffic, we will let you know about what finishes will work best.
Based on your needs, there are different routes you can go. Some finishes last longer but take more time to reapply when needed. Other finishes may not last as long but are easier and faster to work with, meaning less downtime for your business. Using a product like hardwax oil allows for spot repairs, instead of redoing the entire finish of a floor.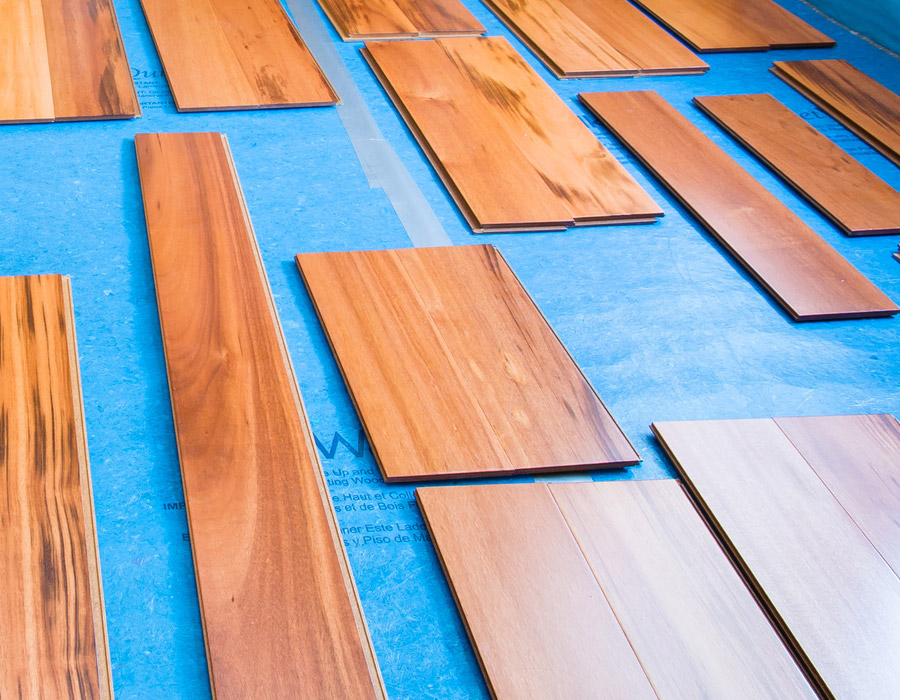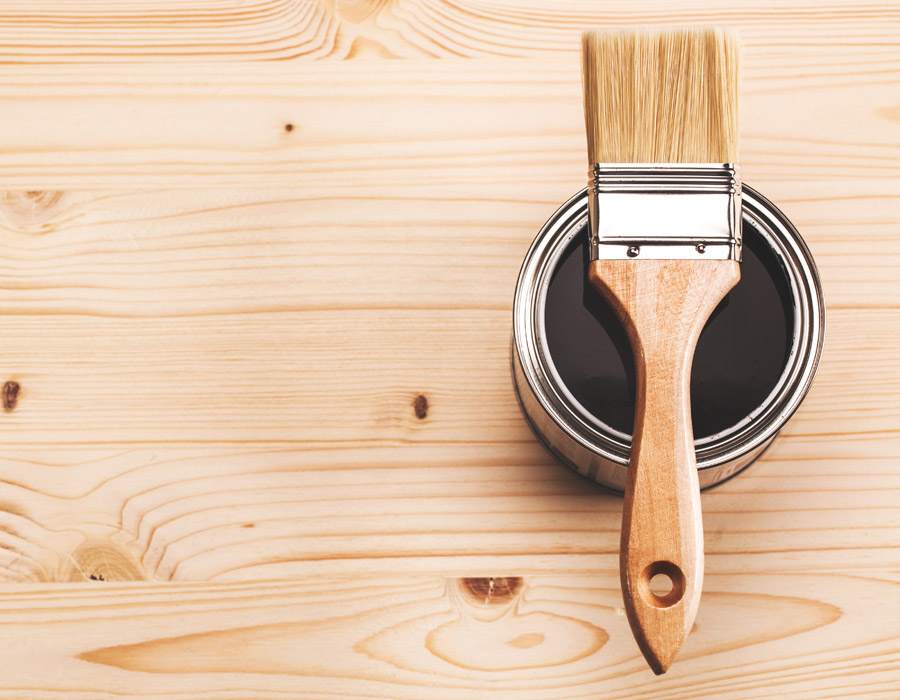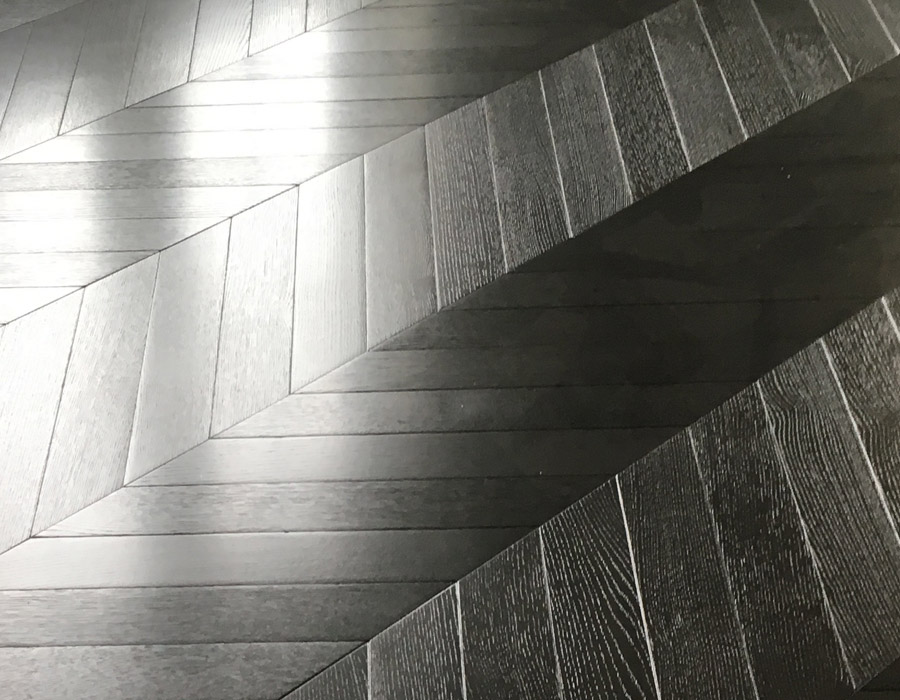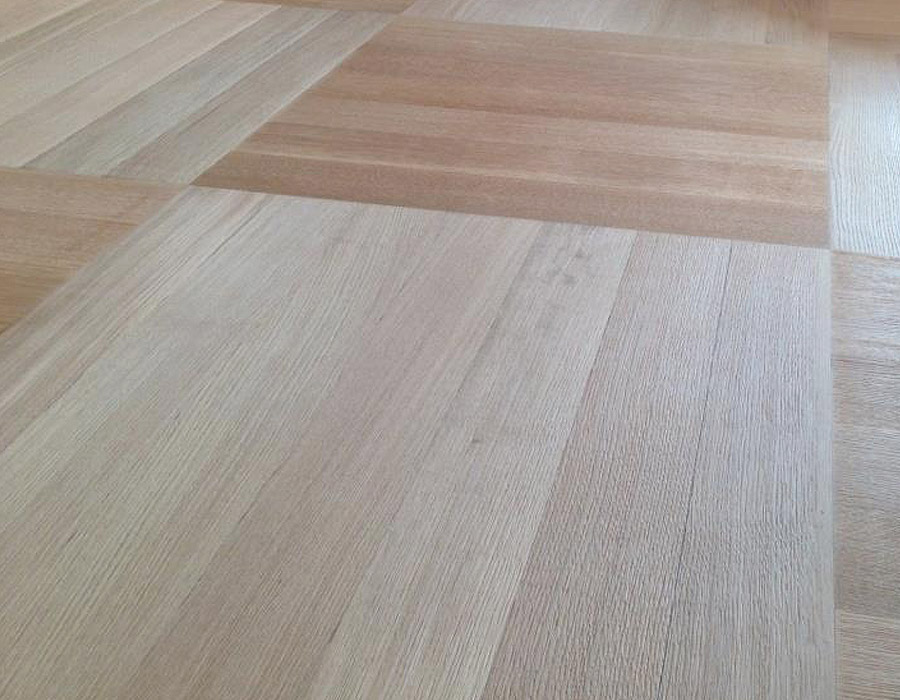 How expensive is your hardwood?
Obviously, prices will vary depending on what options you choose during the customization process.
We source the most exceptional raw materials from points around the world and finish them in our Long Island, New York, facility where we manage and control every aspect of creation, from first draft to final production and installation.
This means there is no reseller or middleman and we are able to offer the best competitive pricing directly to you.