Hardwood Species
Hardwood Species
Oak
Red & White
One of the most common species for creating hardwood floors is oak. This option is more plentiful than a lot of other species, making it an excellent choice for new installations and restorations.
This type of wood is easy to stain, allowing for more color options and variations. Changing colors when refinishing oak floors is easier than most other options.
When it comes to oak, you have the option of either red or white. Generally speaking, both types of oak cost approximately the same amount of money. Prices will fluctuate, but the difference in cost is usually minimal. Most clients make their decision based on what look they prefer.
For those who are planning on restoring any oak hardwood surfaces, it is important to make sure you know which species it is. Because red and white oaks have different colors and grains, matching the correct species is imperative.
Red oak usually has a pink hue to it and tends to be lighter than white oak. The graining found in the red option is typically more prominent. Besides just being a nice design feature, the grain can also help hide any scratches that may arise over time.
White oak is generally slightly darker than red options, with hues of brown, yellow and mild oranges. Because the grain is not as bold as most red options, white oak has less color variations and gives off a more streamlined and modern style. Those wanting to obtain a grey end result are better off using white oak.
White is more resistant to moisture when compared to red. This makes it a wise selection for areas that tend to be exposed to water more often, such as doors, window frames, bathrooms, kitchens, decks, etc. White oak is also more resilient against rotting and deterioration.
Although both types of oak absorb stains and colors differently because of their densities, they start to look more similar the darker you go in shade. If you want to hide a mismatched floor, colors in our Blackish Collection usually work out best.
It is important to remember that matching colors can be more difficult than you think. Different grades of hardwood also play a role in restoration projects.
We recommend that you contact one of our knowledgeable and skilled hardwood consultants to help you determine what will work best for your project. With restorations, we can match the wood and color perfectly, leaving no guess work for you.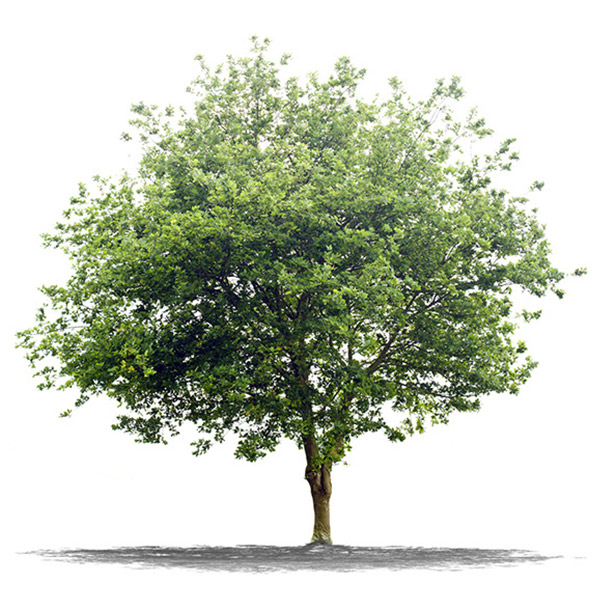 American & European
At WEST | WOOD, we offer both American and European oak. Although similar, there are numerous ways to tell the difference. Knowing these variations will help you decide which option is the right one for you.
We mainly use European oak. This is due to its beautiful color, unique grain pattern and the versatility of finishing processes. It is easier to obtain longer lengths and wider widths when it comes to European.
Because European has a higher tannin content than American, it can be stained easier and with more consistency. European also tends to be stronger, and will expand and contract less.
European has more grey colors with a wavy, tighter grain pattern, featuring less color variation from one plank to another. American is lighter with tones of yellow and sometimes pink, and includes a straighter grain, showing more differences between light and dark shades.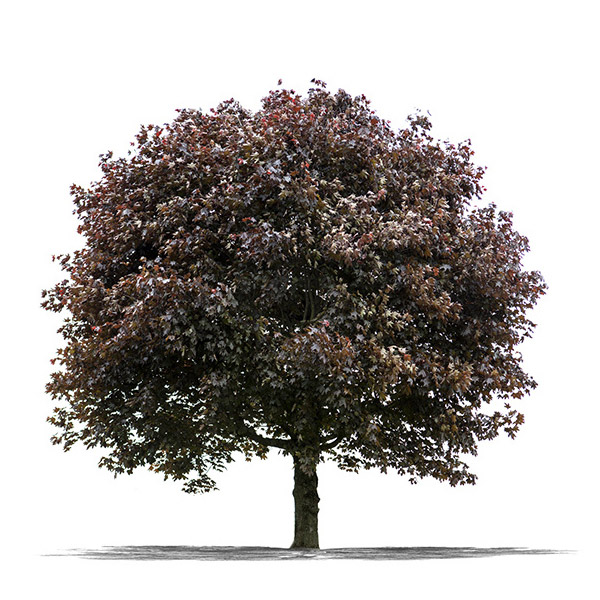 Walnut
The brown heartwood that is obtained from walnut trees has unique coloring along with amazing grains and textures. The natural look of walnut heartwood is good at hiding any scratches or imperfections.
Natural sapwood from the walnut tree can be very light and is mostly avoided. People mainly use walnut for the heartwood portion, which tends to be a deep brown, similar to coffee or dark chocolate.
Because the outside ring of sapwood tends to be on the larger side, most walnut hardwood that you come across will have some sapwood in it. To make the differences in color less obvious, walnut can be fumed or steamed.
Walnut is prized for its natural colors and unique characteristics. Because of this, clear coats or oils are generally used to maintain the wood. Although it is rare to stain walnut, some people will do this to minimize the variations in color between the sapwood and heartwood.
Over time, walnut will start to lighten. Staining will also keep the walnut hardwood from fading. However, if clear coats are maintained, it can minimize the fading. Oils, when applied regularly, can actually enrich the dark hues of the wood as the floor ages.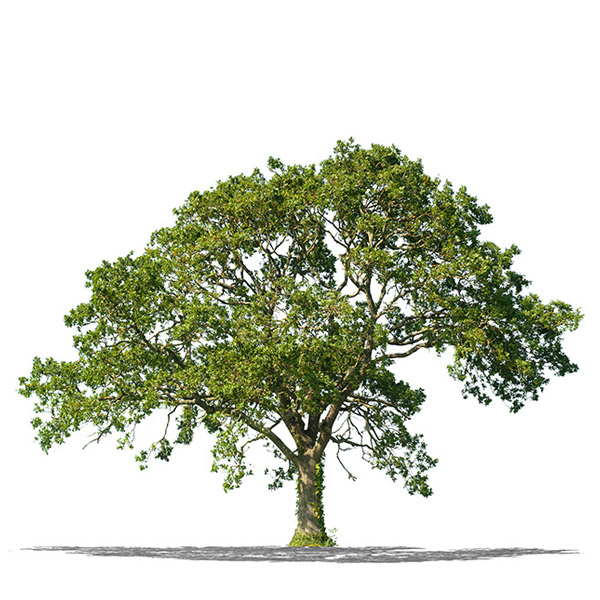 Maple
Mostly found in the northern area of the United States and Canada, maple hardwood is preferred by clients because of its light color and less visible grain. Although some people think this option has less character, others feel it is an excellent choice for a more modern look.
Because of the different grades of maple that are available, prices can vary by a decent amount. To keep with the modern look, clear grades work best. You will probably notice darker colors with more variations when it comes to lower quality grades.
Over time, maple can begin to develop a yellow hue, especially in areas exposed to a lot of sunlight. To prevent this from happening and to maintain a natural look with maple, we recommend using one of our water-based polyurethane top coats.
When staining or coloring maple hardwood, the process can be a little tougher. Maple doesn't absorb colors as easily as some other species, but this can be used to your advantage. When colored, this wood option can result in unique and interesting patterns and designs.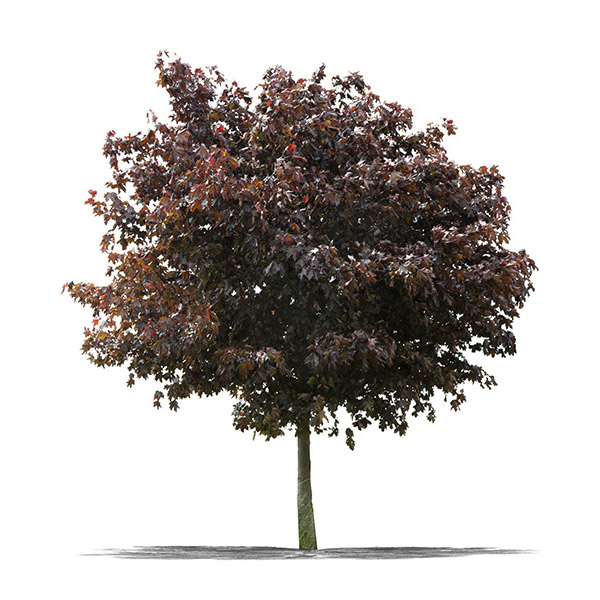 Hickory
Native to the United States, hickory features a lot of color variations and knotting. That, combined with the wood's hardness, makes it a good choice for areas that get a lot of foot traffic. Scratches are less visible, keeping your hardwood surfaces looking wonderful.
Natural colors range from dark brown heartwoods to snowy white sapwoods. Hickory can hold stains and colors very well, making it an ideal choice for people desiring something bold and vibrant. The look of these floors will last a long time, requiring less maintenance than some other wood choices.
Coloring hickory will minimize the amount of varying shades that occur naturally in this wood. If left looking natural, we recommend going with a wide plank option – the contrasting tones can appear too busy on thinner pieces of wood.
Pine
Although there are various types of pine trees, it is best to use the heartwood portion of the heart pine. Because pine is softer than a lot of other species, scratches and dents occur more often. Using heartwood, the hardest section available, will help prevent damage from happening.
Many historical homes and buildings feature pine floors. This is because the wood is softer, and was therefore easier to mill, especially considering tools were not as evolved as they are now.
Pine flooring has hues of gold and red, and get darker with age. The knots and grains of this type of wood give it a lot of character. Over time, pine has lost some of its popularity as other types of wood became more readily available.
If you are planning on refinishing a pine surface, it is important to know which type of pine you are dealing with. Because the hardness of different types of pine can vary, this will dictate the grit you use when sanding. If you are unsure of which pine it is, contact one of our hardwood consultants. We can come to your project site and determine the best course of action.
When picking a new color for your pine floor, keep in mind that hues of gold and red can sometimes still be visible after applying your new color choice. Some may think that going with a dark color is your best bet because of this. However, the grain doesn't always absorb the color well. This may result in dark floors with an orange looking grain – not a result that everyone appreciates.
For restoration jobs, it can be difficult to match the current wood. Because pine darkens with age, new planks of wood tend to be lighter. Widths can also be harder to replicate, so purchasing custom floors is the best route to take.
To best protect your pine surfaces, we recommend using an oil-based polyurethane finish.