Wide Plank Wood Flooring
Engineered Widths From 5-½" to 18"
Wide Plank Wood Flooring
Engineered Widths From 5-½" to 18"
Although you may see some tempting options for hardwood refinishing, you first should take into consideration the width of the planks you already have.
During the American Colonial-era, hardwood floors were as wide as 24". However, there was a time period after that when the width of hardwood planks were rarely larger than 3". Today, wide plank hardwood flooring is back in style and you can easily find options that are up to 18".
Think about purchasing a new, wide plank, real wood flooring option. Here's why: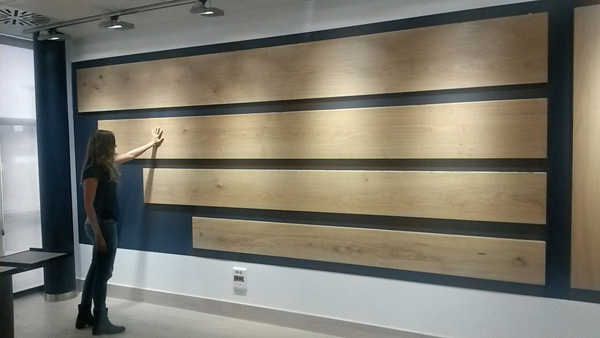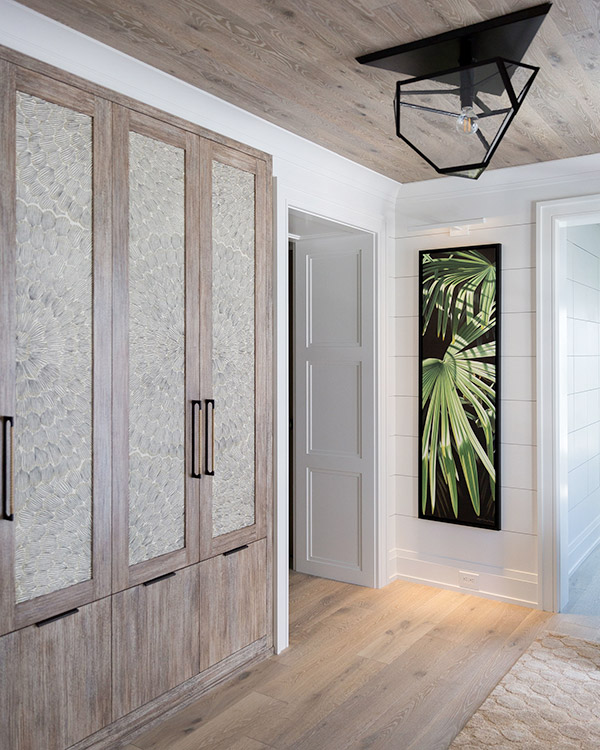 Wide Plank Hardwood Flooring Complements any Design
Whether you are going for a modern or contemporary feel, or like the idea of something more rustic and weathered, wide plank hardwood floors can elevate the design of any space.
Selecting engineered wood flooring options that portray a sleek and streamlined appearance will work well when attempting to achieve a modern look. Flooring that has more natural colors and is finished with a distressed texture is a great choice for creating a cozier atmosphere.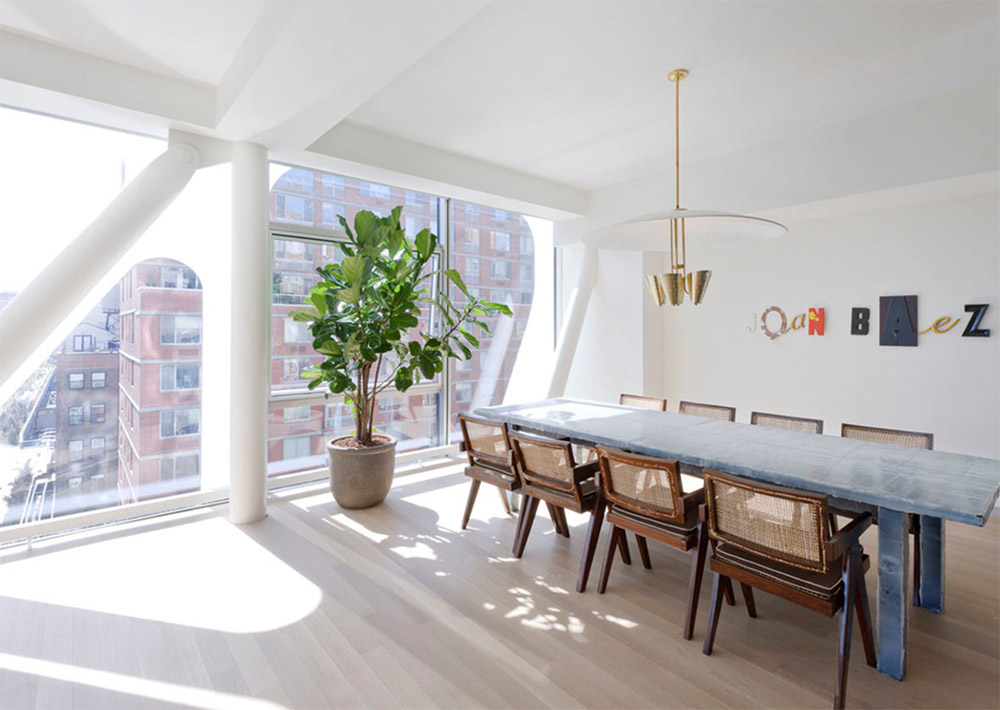 Deciding the Width That Is Best for You
It is more traditional to choose a consistent width for your entire space, but many homeowners and designers are starting to move toward the new trend of using random widths. Either option will complement your space very well, though some feel using planks with the same widths are best for more modern designs.
Based on the width that you decide to use, the length of planks should be sized accordingly. A general rule of thumb is the wider the width, the longer the length. For those unsure of what would look best, keep in mind that bigger planks will make a room feel larger.
Available Hardwood Widths
Our engineered wood floors comes in widths of 5-½", 6", 7", 8", 9-½", 10-¼", 11-½", 12", 13-½", 15-½" and 17-¾" depending on the species. Because the length of a plank is usually based on the width, it is important to note that we provide the following ranges of lengths: 2'-8', 2'-10', 4'-8', 4'-10', 6'-10' and 6'-14-½' depending upon the material selected.
You can view other production elements here.
Order Samples From Our Color Collections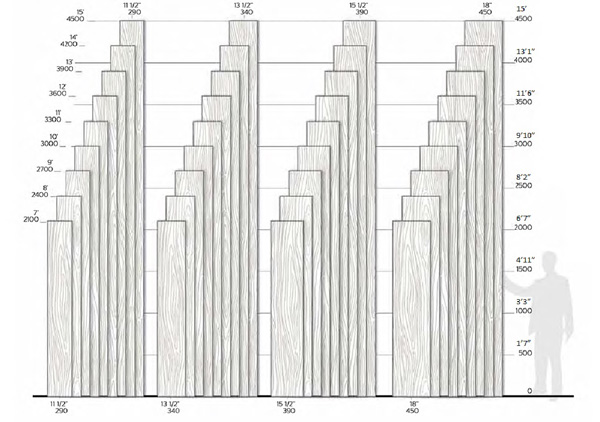 Schedule to speak with a hardwood consultant today.