WEST | WOOD
New York City Showroom
Come Visit Us to View Samples of Our Products
New York City Showroom
at the A&D Building
Our New York City hardwood flooring showroom is open to the public, and located in the renowned A&D Building in midtown Manhattan at 150 East 58th Street, Suite 720. It is filled with beautiful examples of hardwood flooring and samples of our craftsmanship that show our extraordinary ability to take your ideas and create elegant and beautiful elements.
The New York City showroom has a variety of exclusive designs and samples of exquisite tables, wall coverings and bespoke finishes.
When visiting our showroom, hardwood flooring consultants will guide through our products and services. Online you can view the 50+ colors available in our flagship line The Portfolio or request free color samples.
Call us at +1-212-621-9120
Unable to make it to our showroom?
Book a virtual appointment at a time that works for you to discuss your project by video chat or phone with our consultants.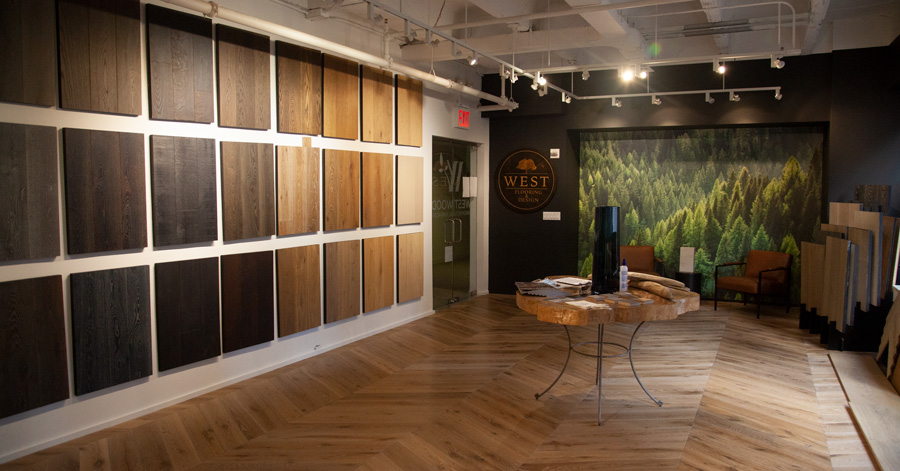 NYC Showroom Address & Hours
150 East 58th Street, Suite 720
New York, NY 10155
Monday - Friday
saturday - sunday
Contact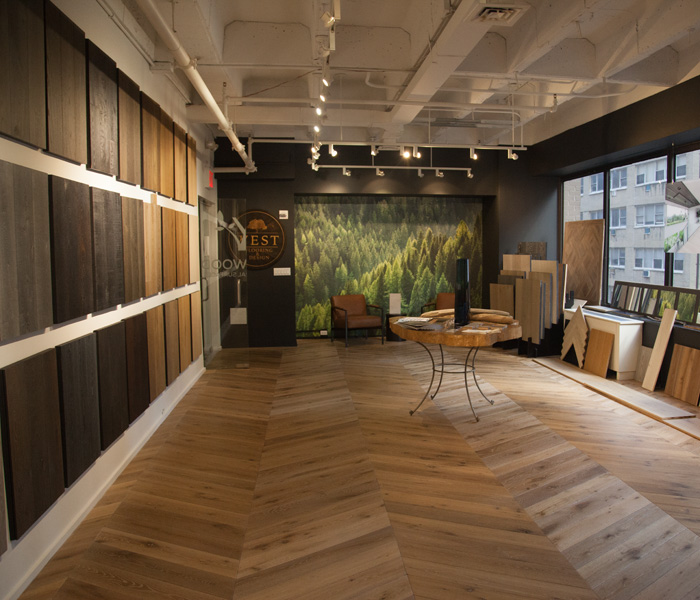 What Our Customers Are Saying
We were completely satisfied with the work performed by West Flooring & Design. My floors are 100 years old and they have been restored beautifully. Peter was a pleasure to work with, very knowledgeable and always willing to listen to my ideas. It was a work in progress but the result was better than I imagined.
West Wood is the best! We met Peter, Nick and Anthony at the Architectural Digest show in the Spring of 2019. They worked hard to create the perfect floor for our New York apartment, and never let us settle for anything less than perfect. They are dedicated and the best at what they do- the floor looks amazing! We are so happy and they are the most complimented part of our apartment. We highly recommend working with them, they are truly artists and experts in their field.
Excellent selection of hard to find colors and finishes of hard wood flooring - as architects we were very happy with the quality and service provided by West - our client is also very pleased - we will continue to use and recommend West flooring for future projects.
Our Projects
We invite you to view some of our most recent projects to get inspiration for your own design.