WEST | WOOD
New York City Showroom
Come Visit Us to View
Samples of Our Products
WEST | WOOD
New York City Showroom
Come Visit Us to View Samples of Our Products
New York City Showroom
Our New York City hardwood flooring showroom is open to the public, and located in the renowned A&D Building in midtown Manhattan at 150 East 58th Street, Suite 720. It is filled with beautiful examples of hardwood flooring and samples of our craftsmanship that show our extraordinary ability to take your ideas and create elegant and beautiful elements.
The New York City showroom has a variety of exclusive designs and samples of exquisite tables, wall coverings and bespoke finishes.
When visiting our showroom, hardwood flooring consultants will guide through our products and services. Online you can view the 50+ colors available in The Portfolio or request free color samples.
We invite you to view some of our completed projects as well.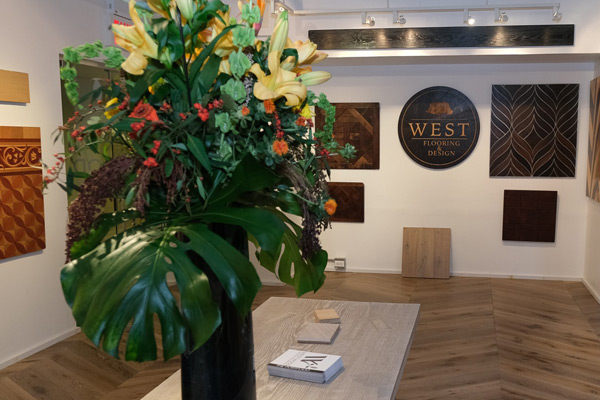 NYC Showroom Address & Hours
150 East 58th Street, Suite 720
New York, NY 10155
Monday - Friday
saturday - sunday
Contact
Our Projects
We invite you to view some of our most recent projects to get inspiration for your own design.