About the Project
Glass doors and numerous windows flood this area with tons of natural light. Green shades from outside add color to the space, already showcasing white couches and a gorgeous blue area rug.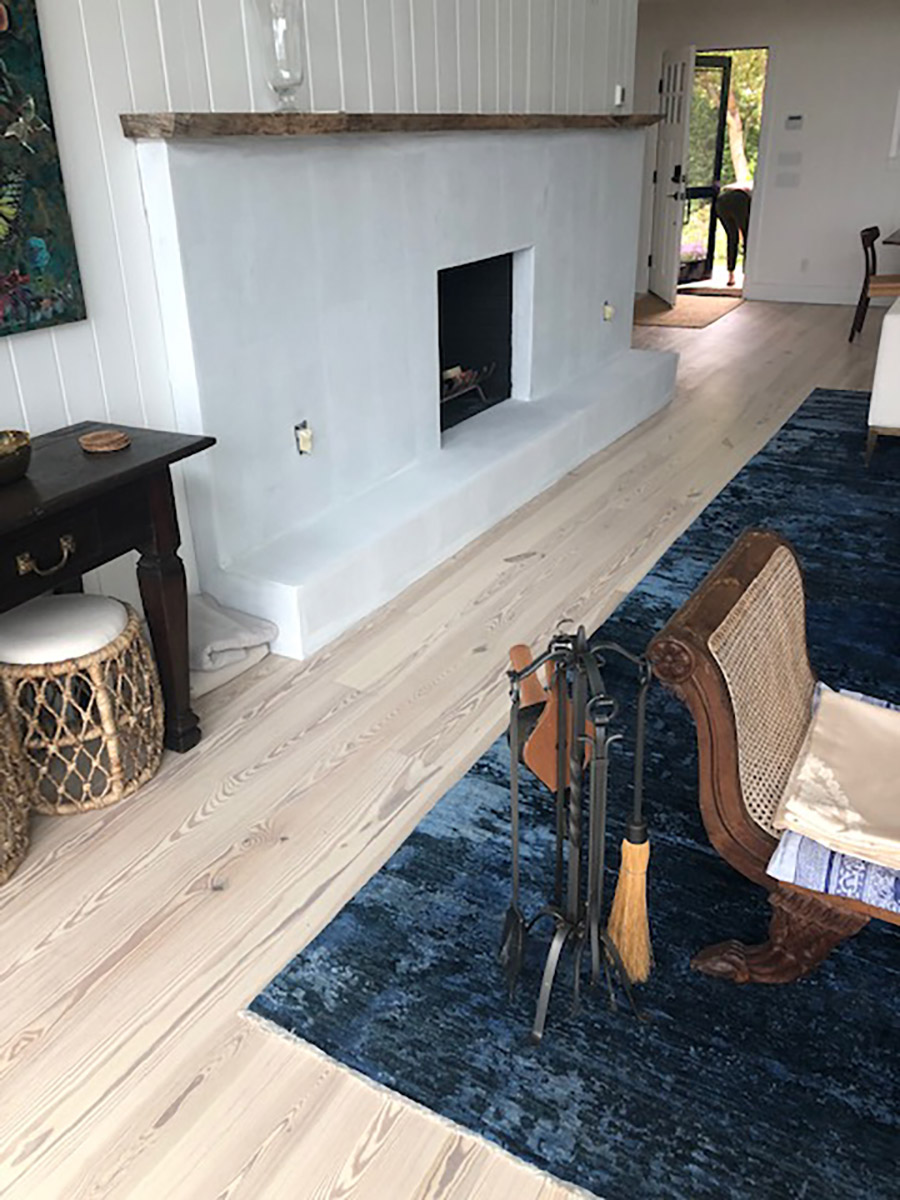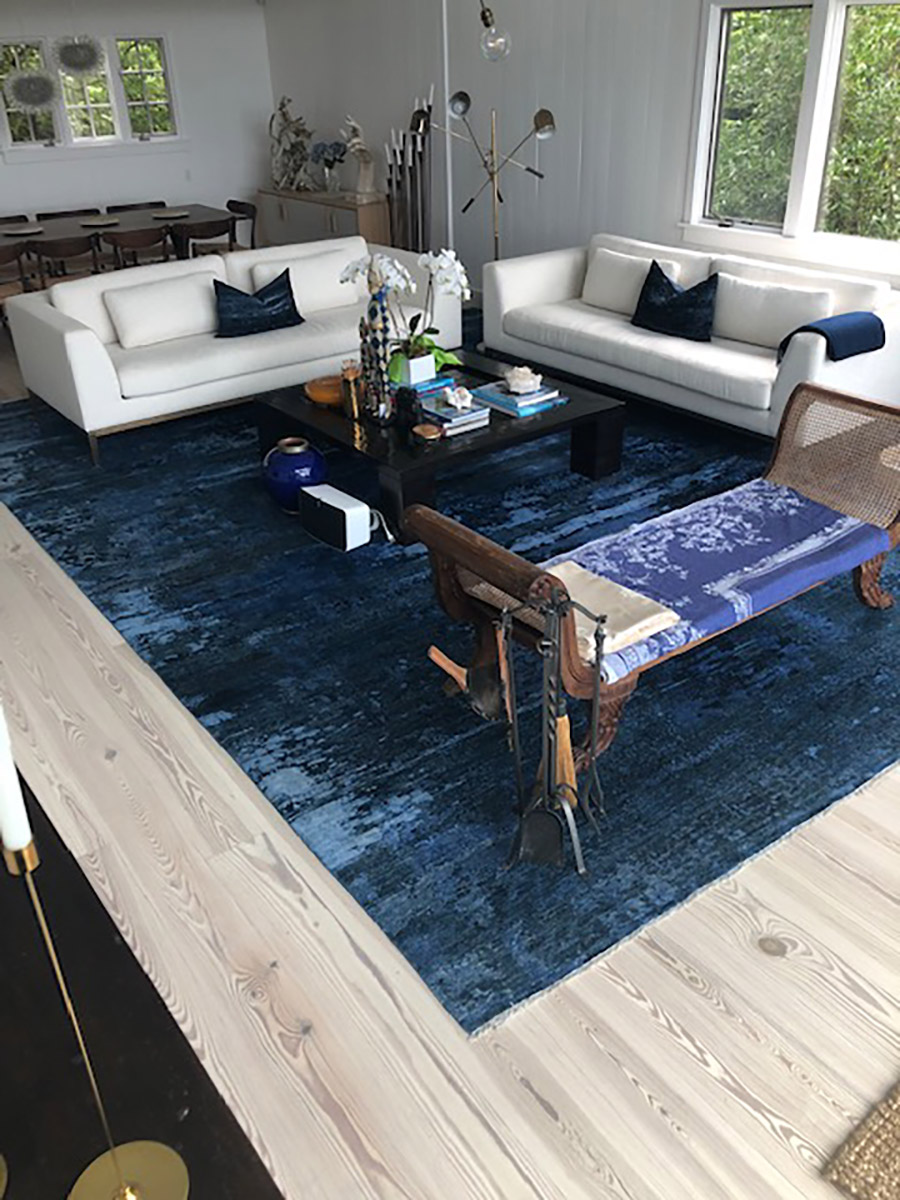 About the Client
The owner of this home on Long Island decided to have their hardwood floors refinished. WEST | WOOD worked on the downstairs level, stair treads and railing, along with the second floor space.
Creativity
The hardwood flooring throughout this home was refinished using our Snowdrop color. The heart pine flooring that was already installed was matched to complete other areas within the home to create one unified look. Existing décor complements this color choice very well.
More Images of
Snowdrop on Heart Pine
More Images of Snowdrop on Heart Pine