About the Project
This grand room, consisting of a kitchen, dining and living spaces, features beautiful cabinets, large windows and an elegant fireplace. To complete this upscale look, WEST | WOOD installed hardwood flooring throughout.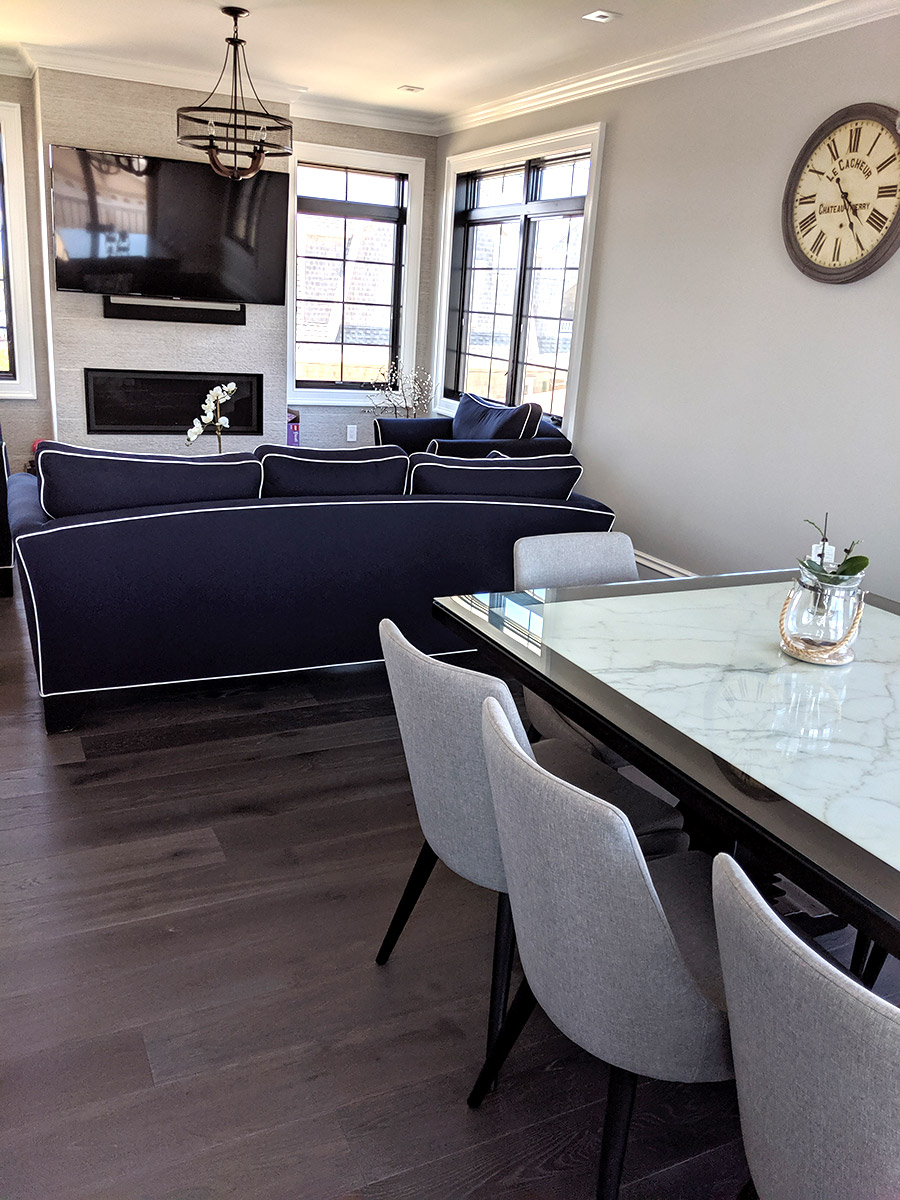 About the Client
A homeowner in New Jersey used our services to finish his main living area. The wide plank flooring was the perfect complement to the rest of the décor in the home.
Creativity
Using character-grade European White Oak, WEST | WOOD installed 7″-wide planks that feature our Armada color completed with a brushed polyurethane finish.
More Images of
Armada in the Garden State
More Images of Armada in the Garden State