Wood can be cut and treated in various ways to create unique and extraordinary designs and patterns. Some of the more popular options, including Herringbone and Chevron, can be produced by WEST | WOOD to enrich any space.
Other standard arrangements, such as Bordeaux, Versailles, Haddon Hall and Marie Antoinette, are also excellent options that can be requested. Besides all of these well-known patterns, WEST | WOOD is proud that they also create custom layouts and visuals using different methods.
Sculptor and artist Peter West crafts intricate patterns with metal inlays, or complex configurations composed of various types of hardwood. These magnificent creations provide the "wow" factor that many clients desire.
Another technique WEST | WOOD has in its arsenal includes using stencils. This option allows for almost any embellishments or shapes to easily be applied to the flooring. This is an excellent option for people who may want to change designs down the line. Hardwood surfaces can be sanded down to create a blank canvas where new deigns can now be added.
Colors that are in WEST | WOOD's Color Collection, or having a unique option manufactured, can be used from borders to entire floors. The various possibilities can be mixed and matched to deliver jaw-dropping visuals.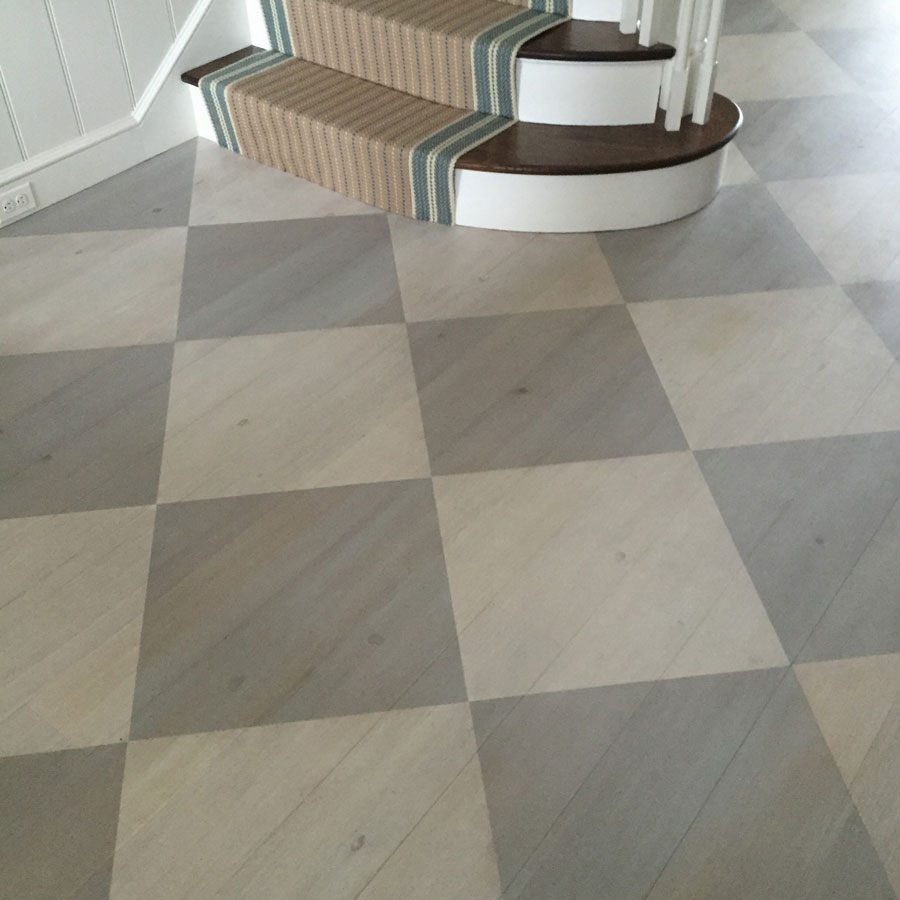 Images of
Our Pattern
Installations
Images of Our Pattern Installations