Why Choose Us
Dedication to Quality of Craftsmanship
There are wood floors, and then there are WEST | WOOD's wide plank hardwood floors. What separates the two? Knowledge, creativity and skill that only we can bring to the table.
Our track record testifies to our ability to advise on and execute all aspects of hardwood construction, installation and finishing, for both residential and commercial spaces.
WEST | WOOD also creates unique and interesting wooden elements for walls, ceilings, stairs, counters, cabinets, tables and more. Each piece is crafted from quality lumber and designed to your specifications.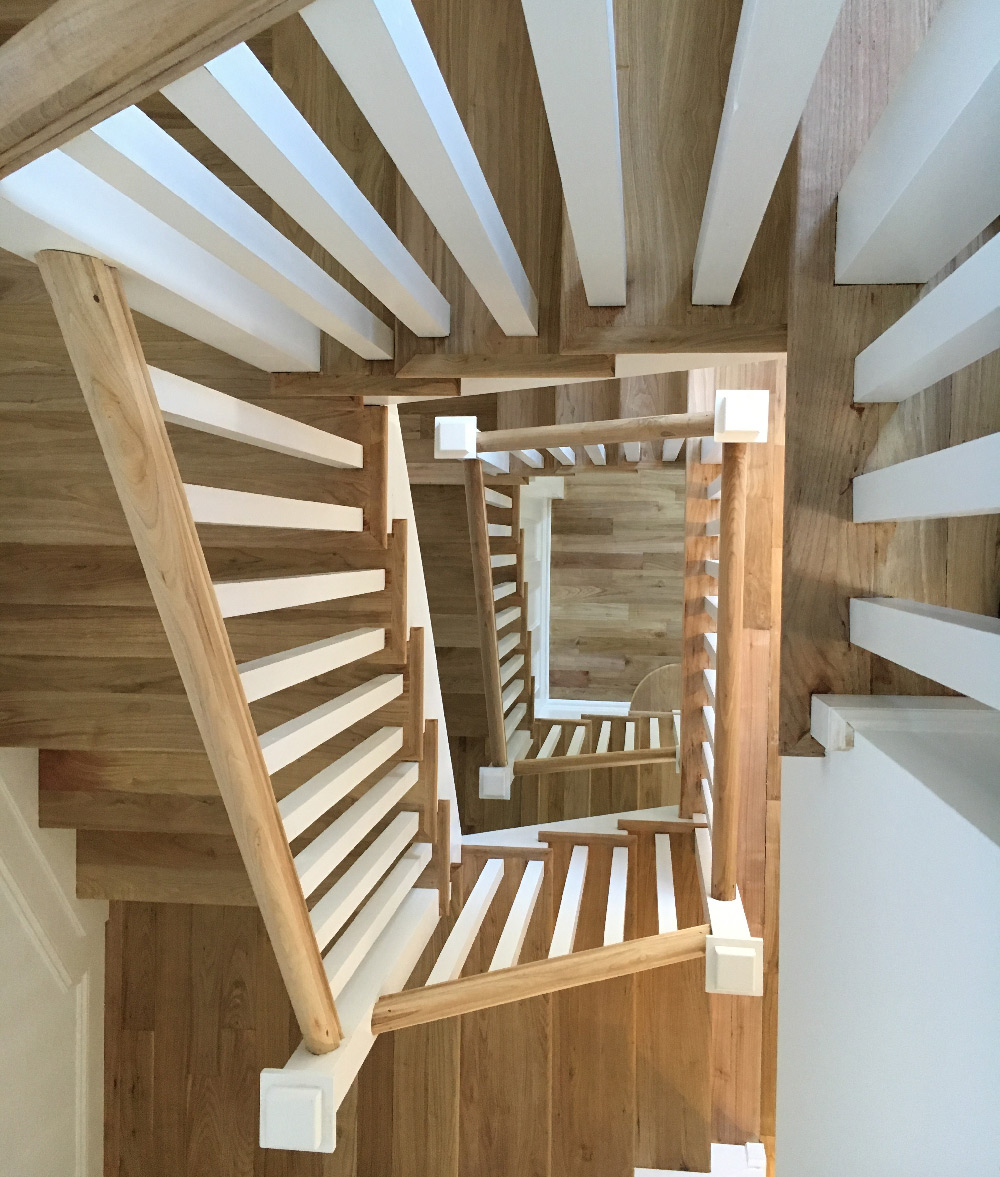 KNOWLEDGE
We take pride in our ability to excel on the most difficult assignments. This demands expertise with the entire collection of our products, from wisdom about the source of the lumber all the way to the most tiny details regarding the final finishing touches.
This kind of familiarity with our products allows WEST | WOOD to advise on the performance characteristics of all wood types, including seasonal variations, and their moisture content. Knowledge facilitates sound installation practices and helps avoid potential problems. WEST | WOOD's expert advice, assistance with specification development and value engineering practices ensure you get the kind of peace of mind that comes from knowing you're in exceptional hands.
CREATIVITY
Grounded in knowledge, focused on process and aware of the latest industry developments, WEST | WOOD has the added dimension of a creator's sensibility — infusing old and new techniques with innovation.
Peter West's artistic experience lends inventiveness and creativity to WEST | WOOD's standard operating procedures, making them anything but. We approach each project with fresh eyes and never apply a cookie-cutter solution when vision is what's needed.
Because of our master craftsmen and visionary sales associates, we take the ideas you have for a space and turn it into a reality. From rough drafts to final production plans, we collaborate with you every step of the way.
SKILLS
What would knowledge and creativity be without the skills to apply it? WEST | WOOD's experience working on complex and unique projects has provided our staff with the know-how to ensure the job gets done right. We consult on new projects, as well as assess problems and failures in the pre-existing work of others. We can evaluate the condition of your floor and implement a plan of action to preserve, repair or reproduce any pattern of wood.
There is no limit to what our NWFA-certified floorers can do for you. Our meticulous attention to detail throughout the installation, sanding, staining and finishing processes allow you to attain the most exceptional surfaces.