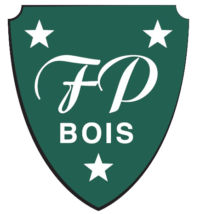 For more than 60 years, FP Bois has been committed to providing the finest French hardwood flooring. Generation after generation of this family-owned company grow, cut, saw and mill their Bordeaux Heart Pine in France.
FP Bois' marketers, engineers and designers create innovative products to provide customers with a wide selection of finishes and styles, focusing on a unique French vintage aesthetic. The Bordeaux Heart Pine they use is among the most durable wood from Europe, making it a great choice for flooring.
Trees are hand selected from within a 30-mile radius of their plant, limiting the impact on the environment. Harvested logs undergo rigorous inspections for quality control purposes. Knowledgeable and experienced craftsmen work the finishing lines where you have a choice of a water urethane finish, providing natural looking matte protection.
Questions?
Contact a Hardwood Consultant at 631.821.8994