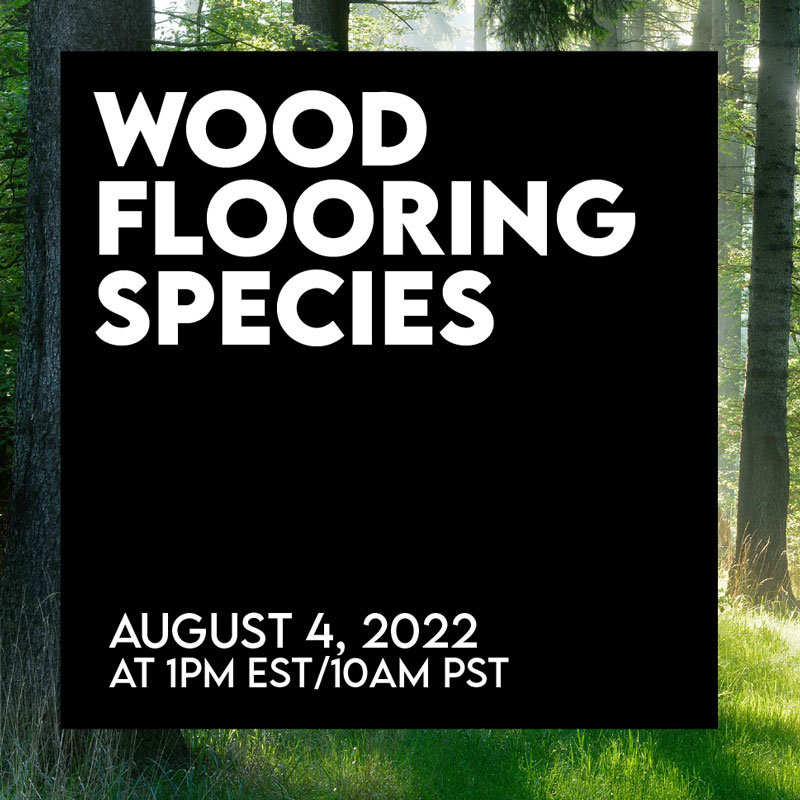 Register Below
For
Wood Flooring Species
Join us on
July 28, 2022 at 1pm EST.
Rescheduled to
August 4, 2022 at 1pm EST.
We invite you to join us
via Zoom.
Free of charge to A&D professionals.
Wood Flooring Species
This course assists architects and design professionals in understanding the species used for hardwood flooring so that they can effectively specify wood flooring for their client projects.
Recognize the characteristics of wood as an organic material
Identify benefits of wood flooring
Understand properties of wood that affect appearance, long-term performance
Explain Janka Ratings, how they determine durability
Describe color changes that occur among wood species
Define domestic species, their characteristics
Define exotic species, their characteristics
Take CEU courses to stay up to date with the latest trends in the wood flooring and surface industry. Offer more options to your clients projects and design solutions that bring their ideas to life.
Provided by the National Wood Floor Association (NWFA).
CEU Credits
NWFA = Registered Provider, AIA/CES, IDCEC

All courses count towards the following credits:

AIA = 1 LU and IDCEC/ASID/IIDA/ IDC = 1 CEU