We hope you will be attending the 2019 WestEdge Design Fair – please visit us in booth 116!
View some of our newest hardwood colors
Learn more about WEST | WOOD and the services that we offer
Find out about the customization options available to you
About the Design Fair
The three-day event at WestEdge offers the best in modern design, all in an environment designed to engage, entertain and inspire. The fair offers the opportunity to shop from premium home furnishings brands – many new to the West Coast and meet the designers behind thousands of inspiring products. Attendees gain insight from leading names in the design industry with a full series of educational programs and special events.
Home to internationally renowned museums, leading design schools, hundreds of manufacturing brands, and a prodigious number of leading architecture and design firms, WestEdge can't think of a better place to celebrate progressive, contemporary design than in Southern California.
Design Conversations & Panels in the
Convo By Design Programming Lounge
Convo By Design has teamed up with designers Studio Akiko, Kevin Isbell Interiors, and John McClain Design to create an intimate lounge which will host all WestEdge panel discussions, plus workshops and thought-provoking conversations led by Convo By Design.
Hear from leading names in the design industry on a variety of topics throughout all the days of the fair. Seating is first-come, first-served.
Friday, October 25 — Engage
Saturday, October 26 — Inspire
Sunday, October 27 — Recharge
Visit WestEdge's website for details about the various workshops and seminars available.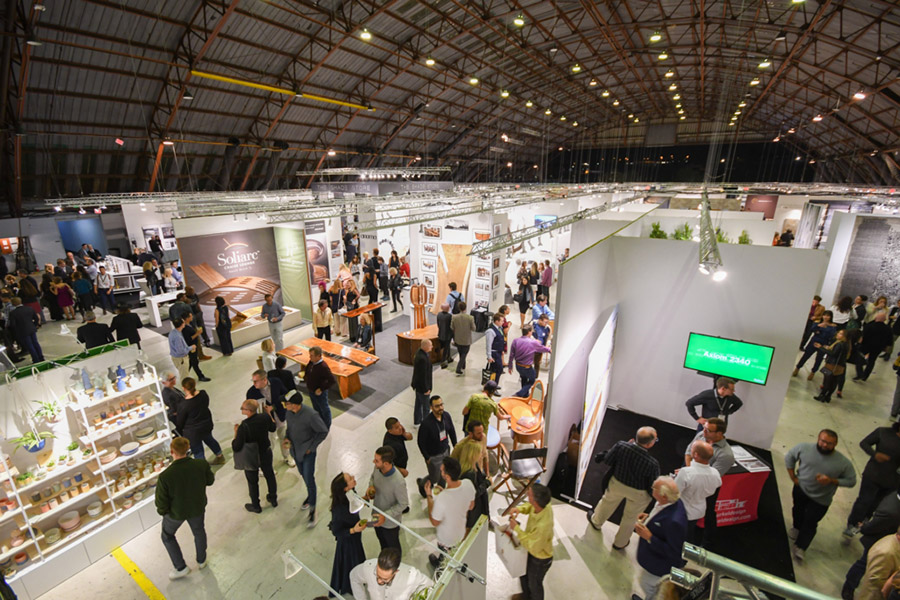 Visitor Information
Opening Night Preview Party
Thursday, October 24
7:00-10:00pm
Open to the Trade and Public
Friday, October 25
10:00am–6:00pm
Saturday, October 26
10:00am–6:00pm
Sunday, October 27
10:00am–5:00pm
Location
The Barker Hangar
3021 Airport Avenue
Santa Monica, CA 90405
Get Your Complimentary Tickets
If you would like to attend the WestEdge Design Fair, you can get free tickets by clicking here. If it asks for a promo code, used WEST19.