It was a pleasure to meet you at the WestEdge Design Fair. I just wanted to take a moment to thank you for visiting our booth and checking out some of the hardwood options we at WEST | WOOD Architectural Surfaces have available. Great weather, delicious food and drinks, along with amazing designs by so many creative people made this a truly memorable event.
Because WEST | WOOD gives our clients complete control over the entire look of their wide plank flooring, there is no doubt in my mind that we can bring your dream to life, exactly as envisioned. With more than 50 initial colors to choose from, you can select one of the shades we have already designed or customize your own. Then, you select design and production elements, including cut of wood, grade, construction and dimensions. Literally every aspect can be changed to meet your needs.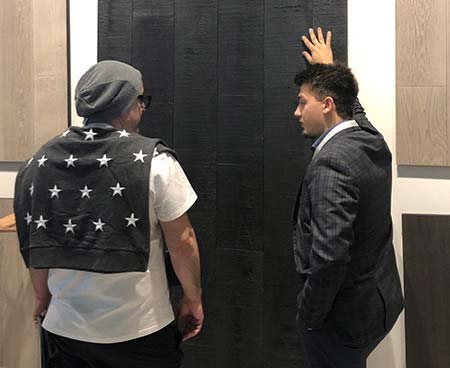 If you did not have the opportunity to obtain samples at the design fair, or you would like to request some now, click here. You can order sample chips for free or purchase larger sizes at a minimal price.
Most importantly, I am here to help. If you have any questions or would like assistance with getting started on your project, I am only a phone call or email away. We can also schedule a time to meet and go over any details in person. I look forward to working with you in the near future.