As a company that creates hardwood wide plank flooring, wall finishes, tables, moldings and other architectural surfaces, we have a strong and passionate drive to promote all forms of art. With Atlanta, Georgia, being one of the areas we focus on providing services to, we think it is important to promote the community and this wonderful group of artists.
Although we won't be participating in this year's Piedmont Park Arts Festival, we encourage everyone to stop by and browse the wide selection of merchandise that will be available. This will be a great opportunity for you to find some unique and amazing creations for your home.
Nature Influences Interior Design
We use resources from the Earth to create our custom-made products and we are always fascinated by other artists who draw inspiration from the planet. Generally, art that evokes feelings of nature complement our hardwood surfaces very well.
Take a look at the magnificent creations by Jimmy Mansell, shop owner of GalvanizedCreations. His handmade Tree of Life was created from 14-guage cold rolled steel and features black powder paint and baked on finish. This piece of art is 16-¼" in diameter and was made from automotive industry leftovers from Tennessee.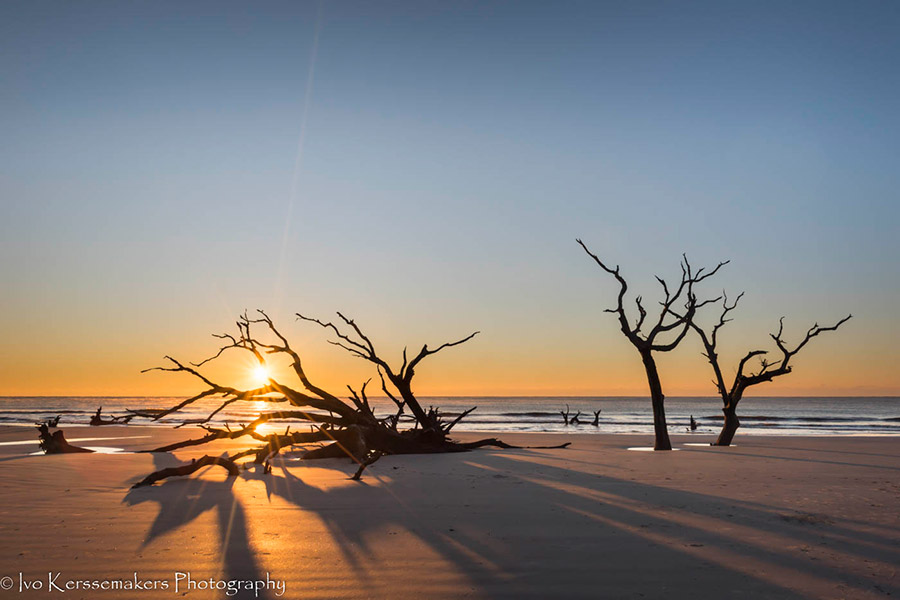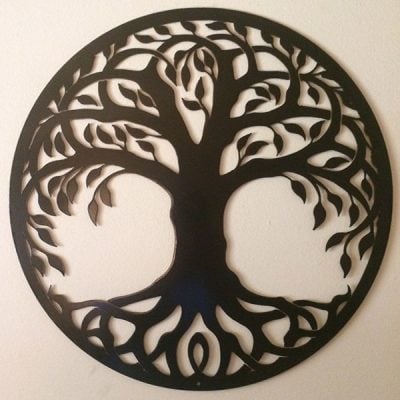 For stunning photography that transports you from Atlanta to spots around the world, be sure to check out the work by Ivo Kerssemakers. Shown here is Boneyard Sunrise, taken at Bulls Island in South Carolina. Although this print is in color, his signature work consists of black and white, long-exposure photography, with an emphasis on clean, surrealistic, minimalist type imagery.
These are just two examples from hundreds, if not thousands, of exceptional creations just waiting to be bought and put on display in your household. With the midtown community of Piedmont Park considered to be home to one of the largest and most enthusiastic art buying communities in metro Atlanta, expect items to sell fast.
Combining Art with Hardwood
Every element is a factor in the overall success of your home's style and design. Our hardwood flooring acts as the base, while various pieces of artwork are infused into the space to complete the entire look.
Since our Portfolio contains more than 50 colors, with the option of creating your own custom shade, there are endless possibilities as to how you portray your personality. Here are some hardwood colors that flow well with the selected pieces.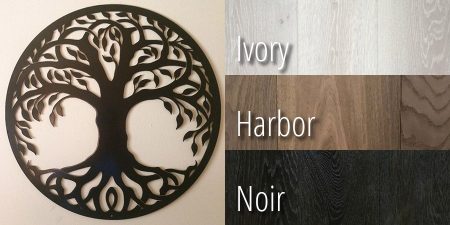 About the Piedmont Park Arts Festival
The Piedmont Park Arts Festival, celebrating its 10th anniversary, will take place on Saturday, August 17 and Sunday, August 18. The free, two-day outdoor event places an emphasis on visual arts and family fun.
This year, around 250 painters, photographers, sculptors, leather and metalworkers, glass blowers, jewelers and crafters will participate in the event. Artist demonstrations, live music, family activities and food are also a huge part of the weekend's festivities.
For more information about the 2019 Piedmont Park Arts Festival, visit their website.
The Atlanta skyline photo is courtesy of Mike (mmann1988) and is used with permission via the Creative Commons Attribution 2.0 Generic License.