To enhance and preserve the natural beauty and texture of wood, we at WEST | WOOD prefer to use hardwax oils to finish all of the colors found in our Portfolio Collection. As long as you properly maintain your floors, this finish will continue to look amazing for many years to come.
This treatment permeates the wood and acts as a barrier for protection. The oil easily saturates the hardwood, providing a soft, natural, matte sheen.
When adding colors and unique styles to the products that we produce, this is our favorite method. However, your top coat should match your lifestyle. It is best to know the pros and cons of hardwax oil before making a final decision about your wood flooring and surfaces.
If you prefer, a top coat of polyurethane can be applied to most of our Portfolio Collection colors.
Is Hardwax Oil Right for You?
There are many advantages of using hardwax oil on your wood floors and surfaces. This product aids in the elasticity of the planks, allowing them to last longer. The sealant helps repel moisture without obtaining cracks, flakiness or blistering. Hardwax oil can be a lot simpler to fix than other finishes. Both spot and scratch repairs take minimal effort.
In high traffic environments and/or spaces that cannot be easily maintained, hardwax oil may not be the right choice. If not maintained properly, the surface may wear out faster in areas that have higher foot traffic and may be more prone to stains from liquids.
Maintaining Your Hardwax Oil Floors
After installation, a maintenance coat application by a flooring professional is strongly recommended. For the first two weeks after installation, reasonable precautions should be taken to protect from heavy foot traffic (especially hard soled shoes) and fluids.
It is important to maintain your hardwax oil floors with professional cleaning products on a monthly basis. They will clean your floor without leaving residue, while reinforcing the protection of the finish. These products are specifically formulated to keep your floors looking great without the need for harsh chemicals or professional cleaning.
Maintenance oils are used annually to protect, nourish and regenerate any hardwax oil finished wood flooring while helping to reduce wear spots and dirt buildup in high traffic areas.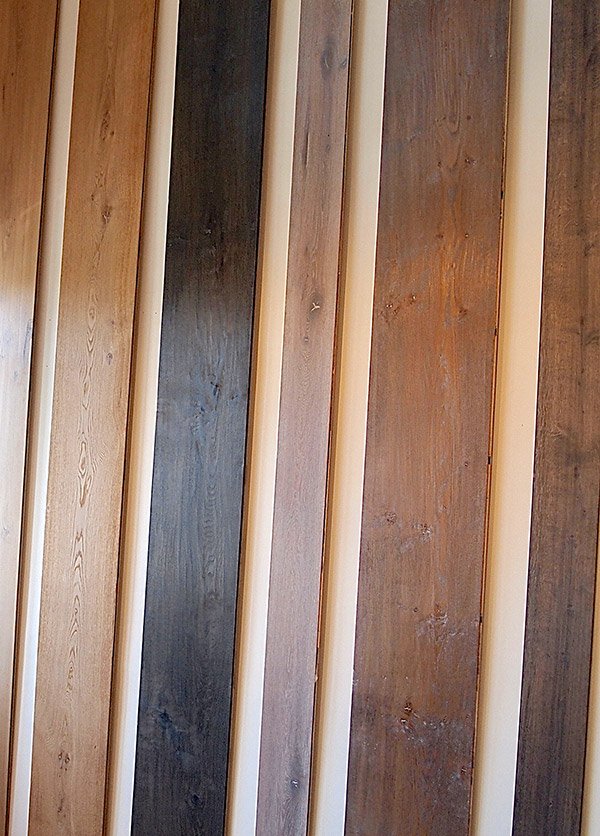 Need More Guidance?
Using hardwax oils provide a look that stains and polyurethanes just can't match. Quality flooring requires a careful finishing touch for them to look their best. For some extra help, you can contact one of our hardwood consultants to get suggestions on the best hardwood flooring options to complete your space.