For those who love minimalism and simplicity, Scandinavian design might be the right look for you. Here are some examples of this style and how to incorporate them into your space. Combining Scandinavian elements with our hardwood surfaces is easy and creates a sophisticated appearance that anyone will appreciate.
Light Hardwood Surfaces
Scandinavian style showcases bright and airy spaces. Light wood flooring, cabinets, wall treatments and even hardwood planks on your ceiling can be made out of the same, or similar colors. Sweet Potato and Rotterdam are two options that will work great.
The area is made extra special because of the details in the wood finishes and accents. To make a room feel even larger, use minimal window treatments. Scandinavian design takes advantage of natural light to enhance simple and neutral looks.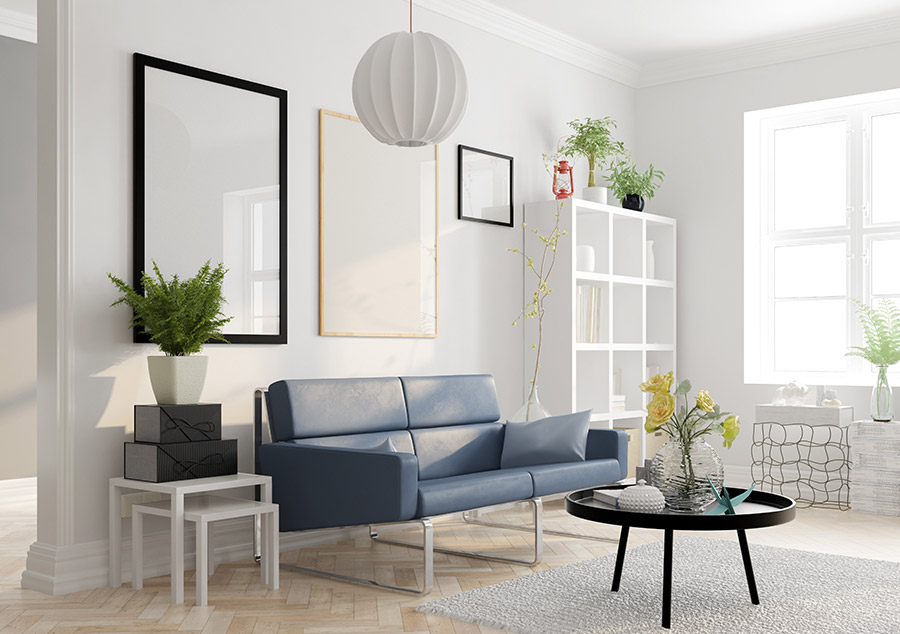 Selecting the Right Décor
Wood flooring throughout is a crucial element to any Scandinavian design. However, many people like to add area rugs in strategic places. This will add warmth and texture to any space you are working on. Colors like Heart of Gold and Jasmine will be enhanced with the right rug.
Paper lanterns are a very trendy addition. These Asian-inspired accents provide even more lighting and can double as art. Shades of blue are also a staple in any Scandinavian design. It adds a pop of color in spaces that tend to be more neutral.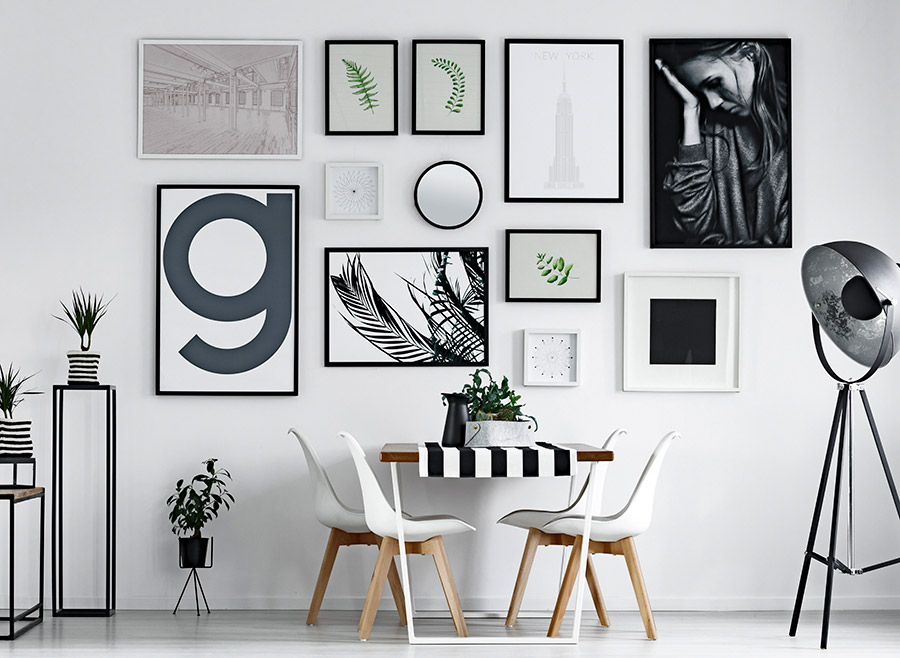 Using a Monochrome Palette
Monochrome art used in Scandinavian designs tend to be simple and graphic. The art can be layered for a more casual effect while still maintaining style. In a room comprised mostly of black and white, those blue accents are great at creating focal points in your space.
With the addition of black and white stripes, which is currently on trend, it is easy to come up with a bold and contemporary design. Colors such as Trench and Stark are highly recommended for this option.
Need More Guidance?
If you are interested in this design style but are having problems getting started, please contact one of our hardwood consultants who can help you select the perfect color flooring for your space. Once one of the main features is decided upon, the rest will fall into place a lot easier.