"A fresh palette. A revitalized spirit. A soft, rosy hue blooming with potential.
Benjamin Moore's Color of the Year 2020, First Light, is the backdrop for a bright new decade."
Benjamin Moore recently announced 10 harmonious hues that make up their Color Trends 2020 palette. These selections can be combined in numerous ways to deliver modern designs that will lighten up any space.
When deciding on these colors, Benjamin Moore takes into consideration current and upcoming trends in design, art, fashion, environment and cultural influences from all over the world. We then selected some of our hardwood floor colors that complement these shades and present them to you for inspiration.
First Light & Thunder…
…is a simple, yet sophisticated use of varying shades. Our Oyster color goes perfect with these paint choices. This hue of off-white is featured over a light grey and taupe canvas, reminiscent of a pearl nestled inside a shell.
White Heron
& Golden Straw…
…is a beautiful color combination that works well with Sweet Potato. This evokes the spirit of nature, uniting various hues and shades from the earth. Golden Straw contains the right amount of orange and yellow to create a sense of energy.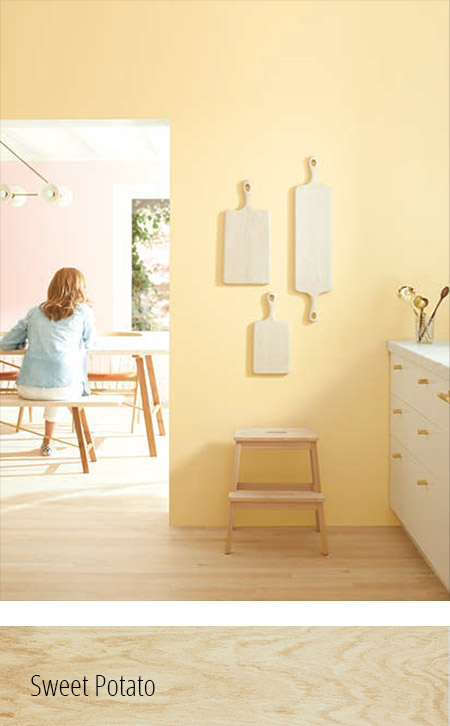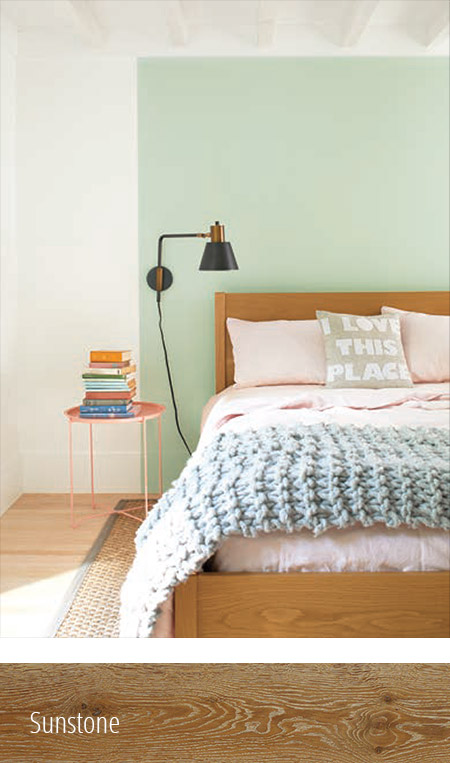 Crystalline
& Cushing Green…
…uses two tones of an earthy green, pairing nicely with our Sunstone. This shade of hardwood uses various hues of brown, combined with a light grain throughout, showing some of the natural colors of stone as the sun shines against it.
Windmill Wings
& Oxford Gray…
…provides a calming combination of blues. These two shades look wonderful when combined with Jasmine – a light shade of brown over fumed Oak, creating a special beach feel native to the tropical and warm areas of the country.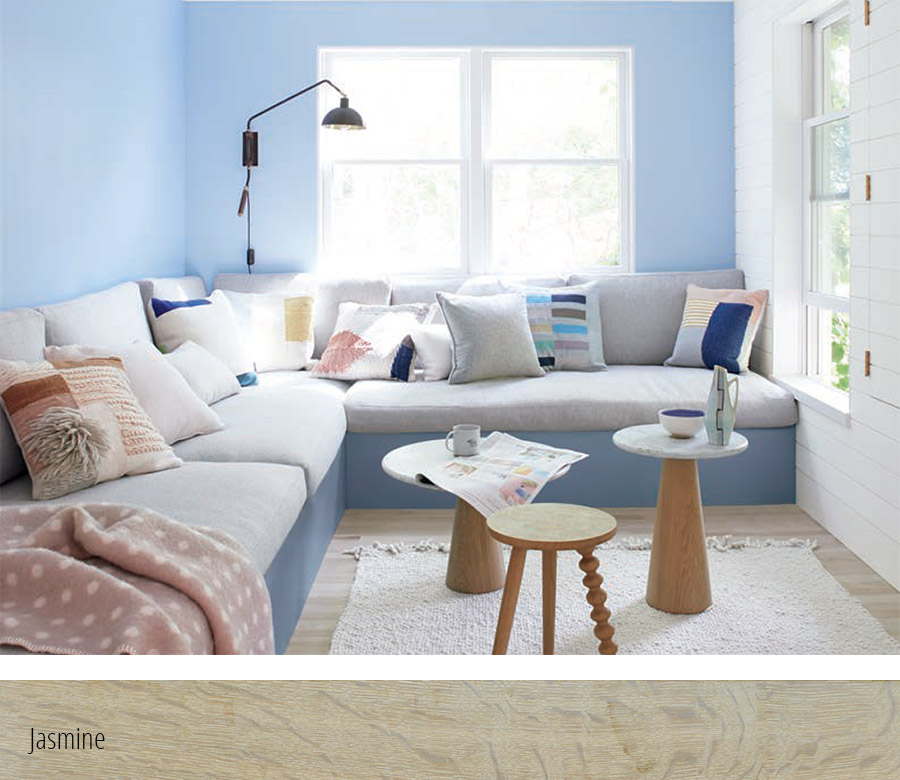 Buxton Blue & Blue Danube…
…is reminiscent of the ocean, with varying hues of blue portraying the waves and tide as the sun shines upon them. Our color Malibu is a warm white with a light amber wood grain, similar to the pristine sand found on many coastal beaches.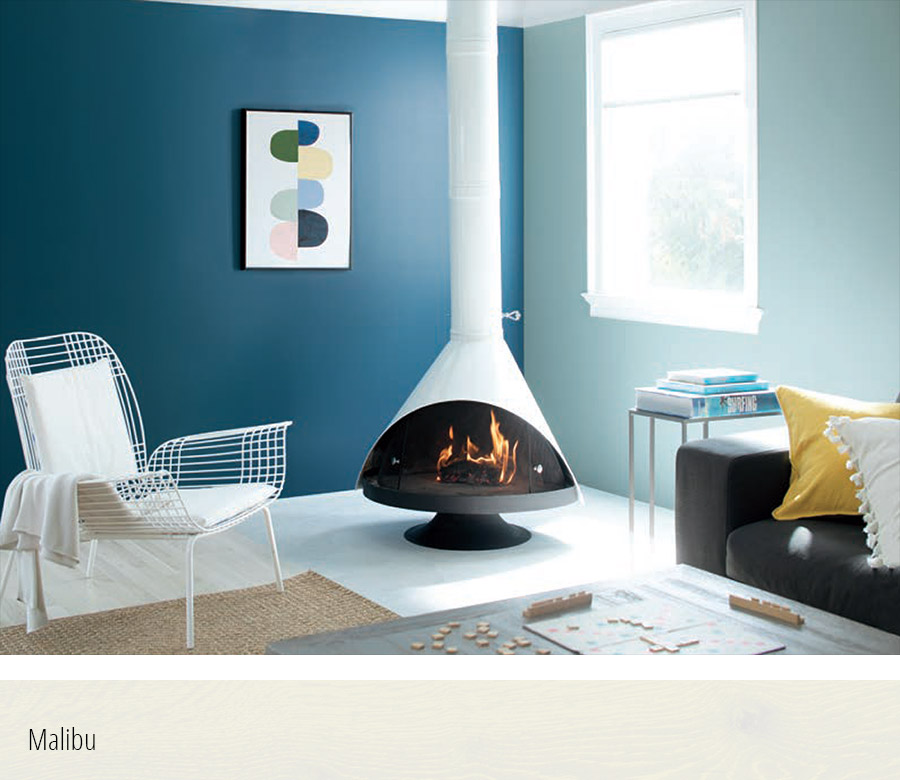 Need More Guidance?
Mentioned here are just a few suggestions of how to incorporate Benjamin Moore's 2020 color palette with various shades of our hardwood flooring. There are so many more options available – find the combination that works best for you.
You can always contact one of our hardwood consultants with any questions you may have. We will help you figure out what options will work best for your space and design aesthetic.
Photos from Benjamin Moore.