With a new year comes new predictions about what the top interior design trends will be. Here you will find some ideas from various professionals within the industry, and how you can incorporate our wood surfaces into the mix.
Earth Tones
According to the experts, even though cool tones have been the go-to option for many designers in the past, more people will be leaning toward earth tones this upcoming year. Some of our colors, such as Labrador, Berry, Longhorn and Santa Cruz, are perfect options for this trend.
Monochrome Colors
Designing with monochrome colors is nothing new, but in the past it was usually done with varying shades of pale colors. In 2020, designers have decided to go bold. Using rich colors, such as Cobalt Blue, will definitely make an impact that visitors will not forget.
Our hardwood floors may not come in these bold shades, but we have plenty of choices that will complement the rest of your design. Depending on your personal aesthetic, rich browns and deep blacks are an excellent choice.
Black & White Designs
It's hard to call this a trend since it always seems to be extremely popular. Once again, designers have stated their love for this color combination. Many shades from our Blackish and Winter Beach color collections are wise selections to obtain this style. Because this duo is considered timeless, going with this option will probably keep you on trend for many years to come.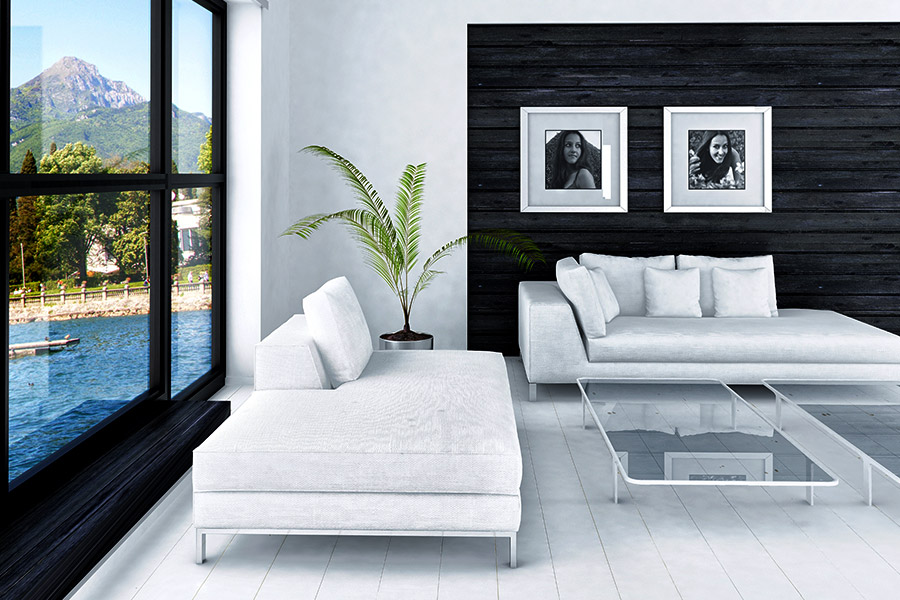 Dark Doors
Some designers have recommended painting interior doors a dark color to add character and warmth to a space. This is an easy way to stay on trend. Instead of paint, we recommend dark stains for people who still want to keep the look of their hardwood surfaces. Torching is also another great option. This will darken the surface and add a unique texture. Learn more about the pre-treatments and stains we offer to get an idea of what is best for you.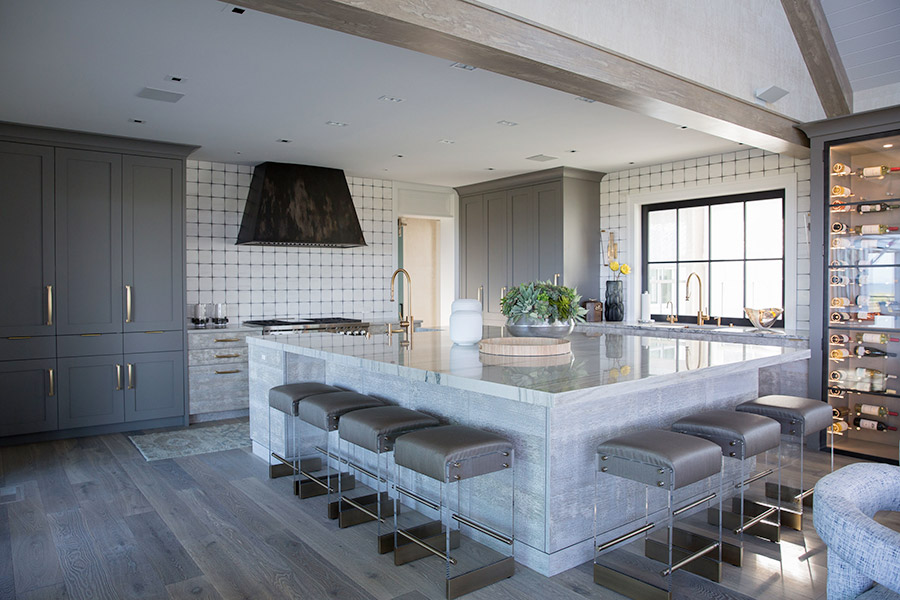 Unique Designs Will Shine
At times it may feel like the design world is on a loop, showcasing the same trends it has before. However, this year it appears designers are becoming a little more daring. Unique and one-of-a-kind designs are being integrated into many more projects. What better way can you think of to add unique styles into your space than by adding our hardwood flooring into the mix?
"People are designing their homes to reflect their personalities and creating spaces that tell their story," commented Christiana Coop, co-founder of Hygge & West. "What makes you truly happy is more important than what you see in magazines or on social media."
Need More Guidance?