We are more than flooring… stairs, wall features, furniture and other elements created for you!
The large windows in this luxury retreat create a harmonious combination between the inside and outside environments.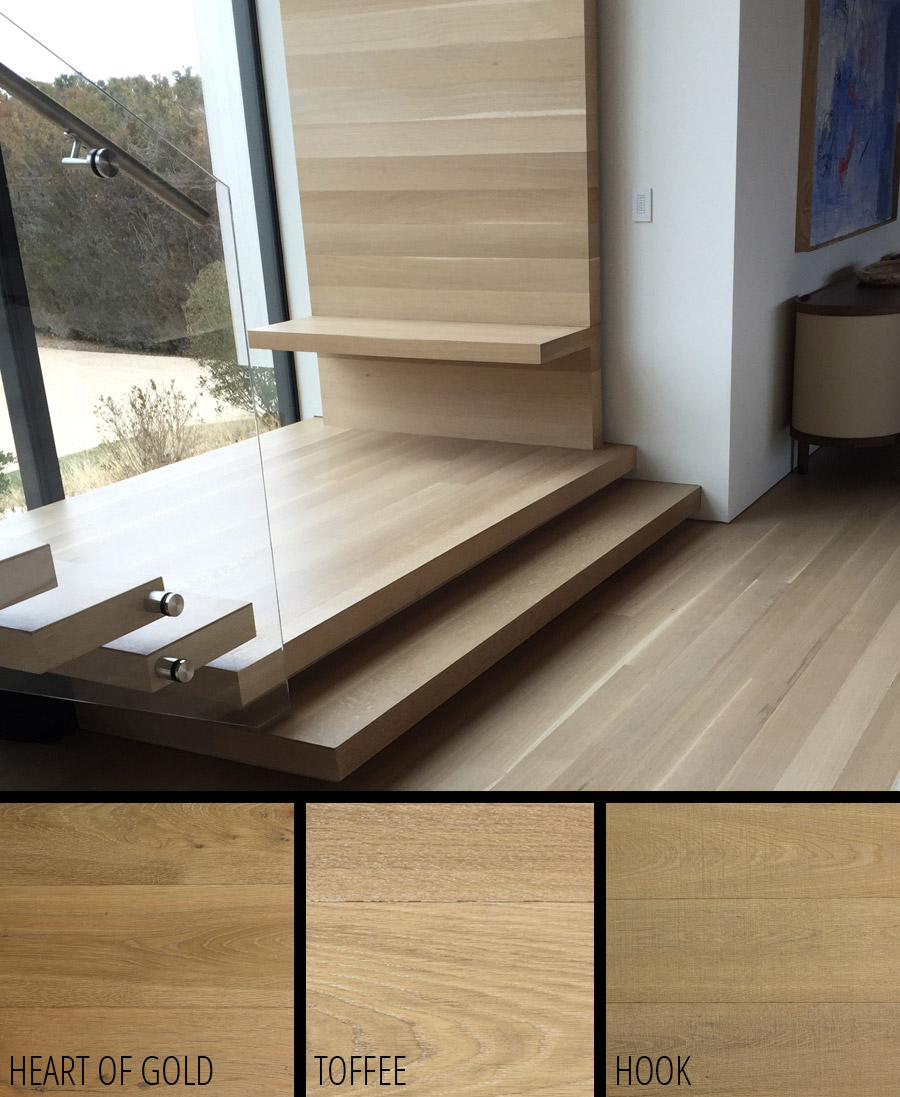 Colors like Heart of Gold, Toffee and Hook complement this space well.
Hardwood continues from the lower level to the stairs, up along the walls and ceilings, stretching across the floors.