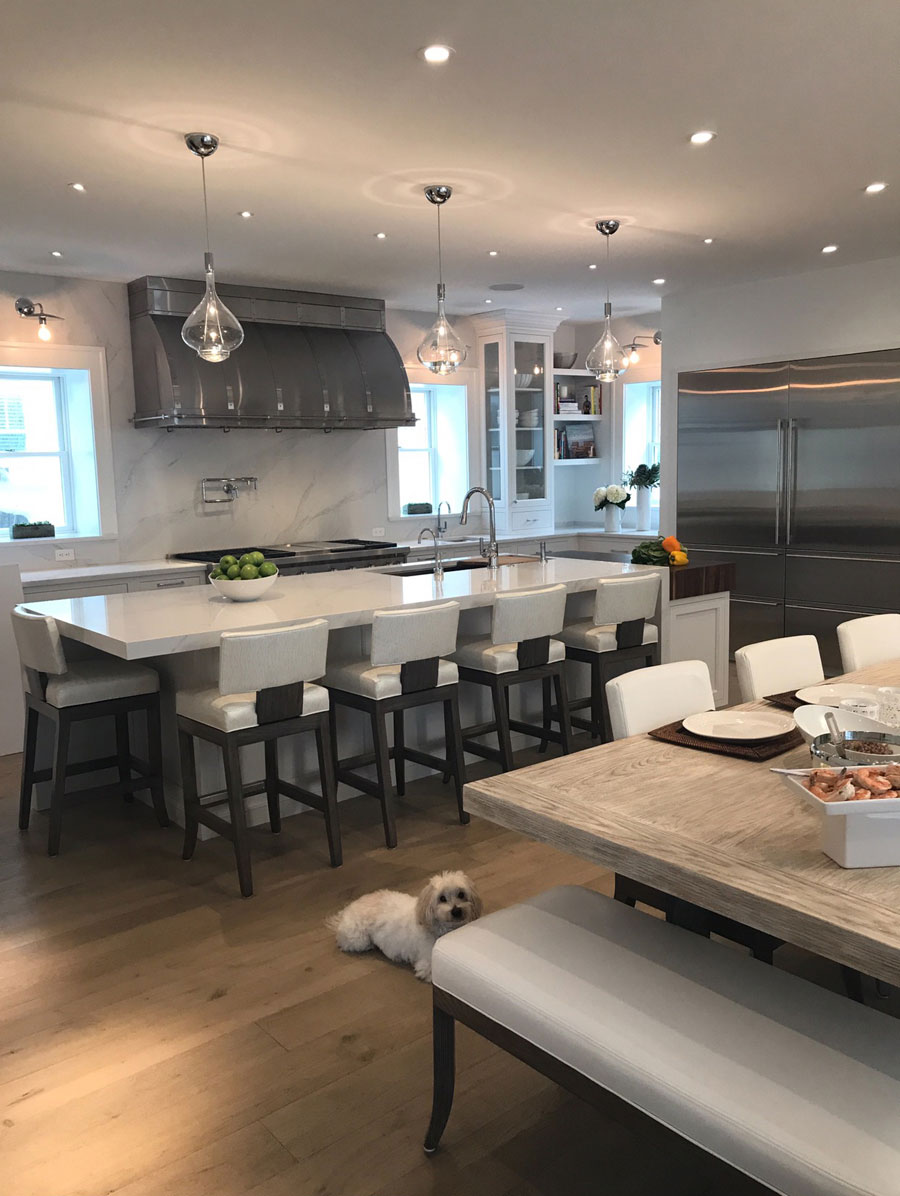 Attracting thousands of visitors every year, La Jolla is a seaside community within the city of San Diego, California. More than 45,000 people call this beautiful area their permanent home.
With amazing ocean views, posh boutiques and mouthwatering restaurants, there is plenty to do within the walkable La Jolla Village. The Torrey Pines State Natural Reserve has breathtaking trails that will take you through sandstone canyons, passing groves of pine trees along the way.
Beaches that run along the curving seven miles of coastline are famous for their white sand and surf, not only to humans but also to sea lions and wild seals. Growing on the sea cliffs, a variety of wild flowers are admired for their wide range of colors.
Interior photos courtesy of
Rhonda Sacks, of Rhonda Sacks Interiors
La Jolla on Hardwood
Here at WEST | WOOD, our La Jolla color was inspired by the natural colors that can be found alongside the bluffs, combining the right amount of grey hues and brown tones. The light taupe color is a wonderful accent to any home or business.
Our La Jolla color can act as a neutral in any space, making it a wonderful option for many people. This shade complements numerous types of styles and décor.
Enjoying La Jolla in New Jersey
Based on the interior photos, you may never have guessed that this home is located in New Jersey. Designer Rhonda Sacks, of Rhonda Sacks Interiors, incorporated the La Jolla color very well with the rest of the chosen elements, transporting the beaches of La Jolla to the Jersey shore.
For the project shown here, we manufactured an engineered European oak hardwood floor. The wide planks are 7" in width and finished with a hardwax oil.
Whites and creams are used on other surfaces throughout the kitchen and dining area, with pops of dark brown to add contrast in just the right spots. Rhonda did such an excellent job with the overall design that you can almost taste the ocean air as you relax in this beautiful space, reminiscent of the beach.
You can incorporate the style of any location into your home or business. Simply contact one of our hardwood consultants and they will help you with any design you can think of.
Inspiration comes from everywhere and custom colors can be created for anyone. You can bring us anything that sparks your imagination and we will translate it into the perfect hardwood surface color just for you.