KUBE Architecture
West|Wood worked with KUBE Architecture to enhance one of their interior designs with light wood flooring.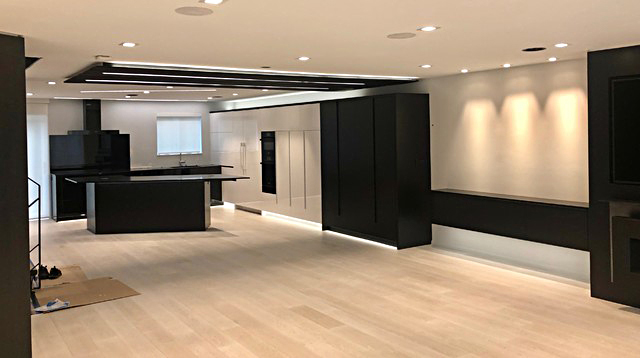 About The Project
Wide planks of wood flooring helped complete the look of the residence. This airy and wide-open space feels even larger with the light floors that were installed.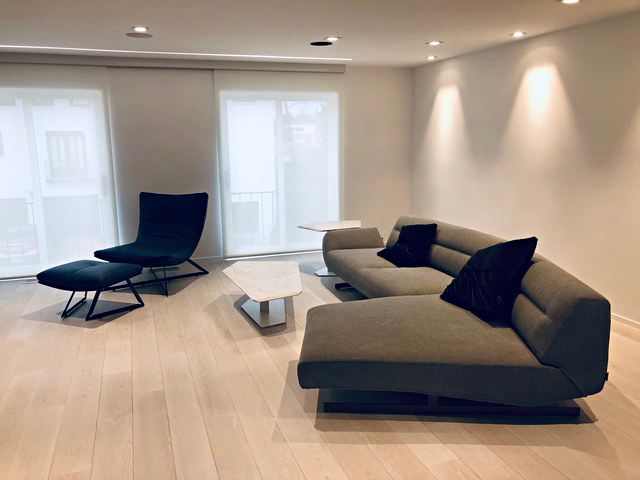 About the Client
Using light, color, texture and materials, KUBE Architecture emphasizes the various components of the space being worked on. The KUBE studio challenges the norms of daily life and attempts to reinterpret ways of living and working in these man made environments.
Creative
To maximize the open feeling of the space, West|Wood manufactured and installed a seven-inch wide plank wood floor stained with Rustic Snowdrop. Light shining through the windows, as well as recessed lighting installed throughout, bounce off the European Oak floors that are an elegant shade of white with cool hints of light grey hues.

What's Your Concept?
We're not afraid to innovate or to try things other floorers balk at. With an unflinching dedication to craft, West|Wood has taken on the most complicated projects, elevating wood floors to works of art. Virtuosity and a deep love of the flooring craft are in West| Wood's entrepreneurial DNA!