Through this design show house, the public is given the opportunity to see the talent of various designers and preview products from some of the top companies around, including WEST | WOOD Architectural Surfaces.
About the Project
Created in 2008, the NYC Holiday House is a way for interior designers to showcase their work while supporting breast cancer research.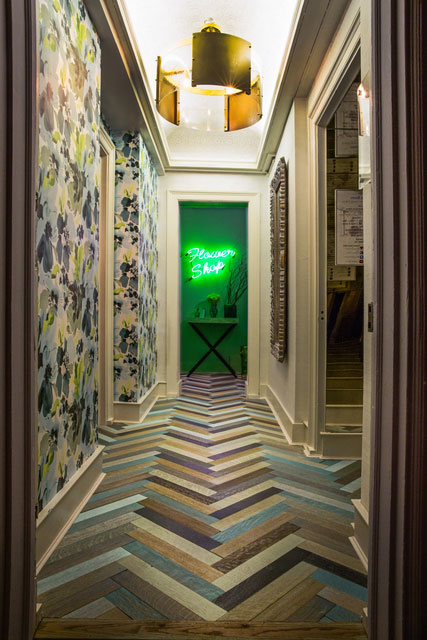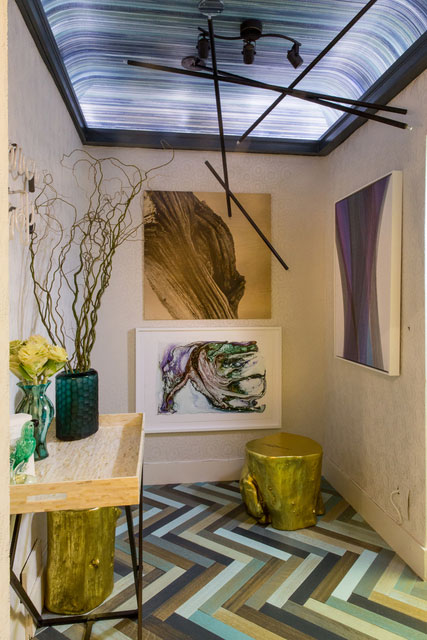 About the Client
Iris Dankner formed the NYC Holiday House as a way to raise money and awareness about breast cancer. The idea was so widely accepted that an additional Holiday House also opened in the Hamptons. To date, Holiday House has donated more than a million dollars to the Breast Cancer Research Foundation.
Creativity
Based on designer Stacy Garcia's vision, WEST | WOOD worked closely with this company and installed a unique multi-colored floor at the NYC Holiday House located at the Academy Mansion on the Upper East Side of Manhattan. The herringbone pattern consists of five colors in natural green and brown hues. Each piece of the floor was hand painted and wire brushed to give it a used, worn-in look.
More Images of the
NYC Holiday House
More Images of the NYC Holiday House