The Rockwell Group designed R17, an 1,830-square-foot rooftop lounge that provides a warm and intimate setting to enjoy a cocktail or glass of wine.
WEST | WOOD created the hardwood for the flooring and walls to help create this desired atmosphere.
About the Project
To coincide with the cabin vibes, WEST | WOOD installed grey, hardwood elements. The combination of the floors, low lighting, fur pillows, large fireplaces, wool rugs and dark furniture make up this restaurant's look during the cold time of year.
When it is warm out, the space is transformed to reflect that. A lighter material palette and beachy upholstery are used in combination with the same hardwood elements to coincide with the summer season.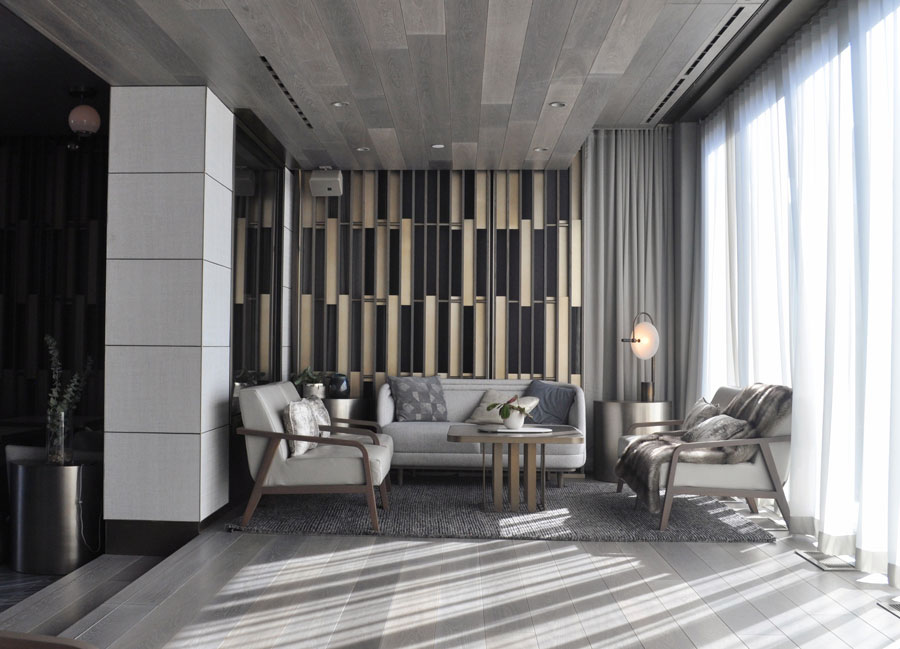 Creativity
This project included the unusual task of having to design elements for the room that would look amazing whether it is during the cold or warm seasons. European White Oak planks, stained using the Tundra option from WEST | WOOD's Color Portfolio, were manufactured to work with any color scheme that may be implemented throughout the year.
Although WEST | WOOD did not install these seven-inch planks, the company did provide consulting on how the installation process is best accomplished.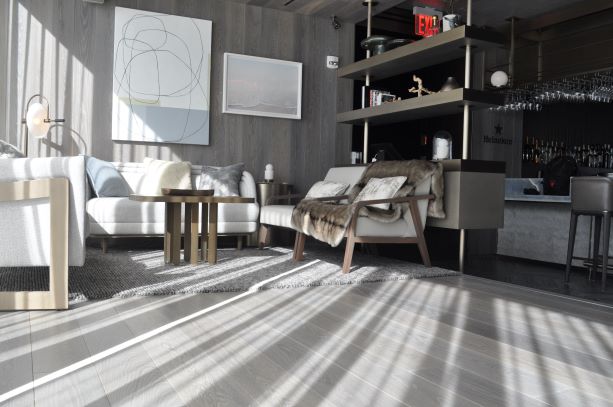 About the Client
Based in downtown New York, the firm specializes in a wide variety of projects, including hospitality, healthcare, set design, and other cultural and educational undertakings. Founded by David Rockwell in 1984, the firm has grown to include various partners and studio leaders.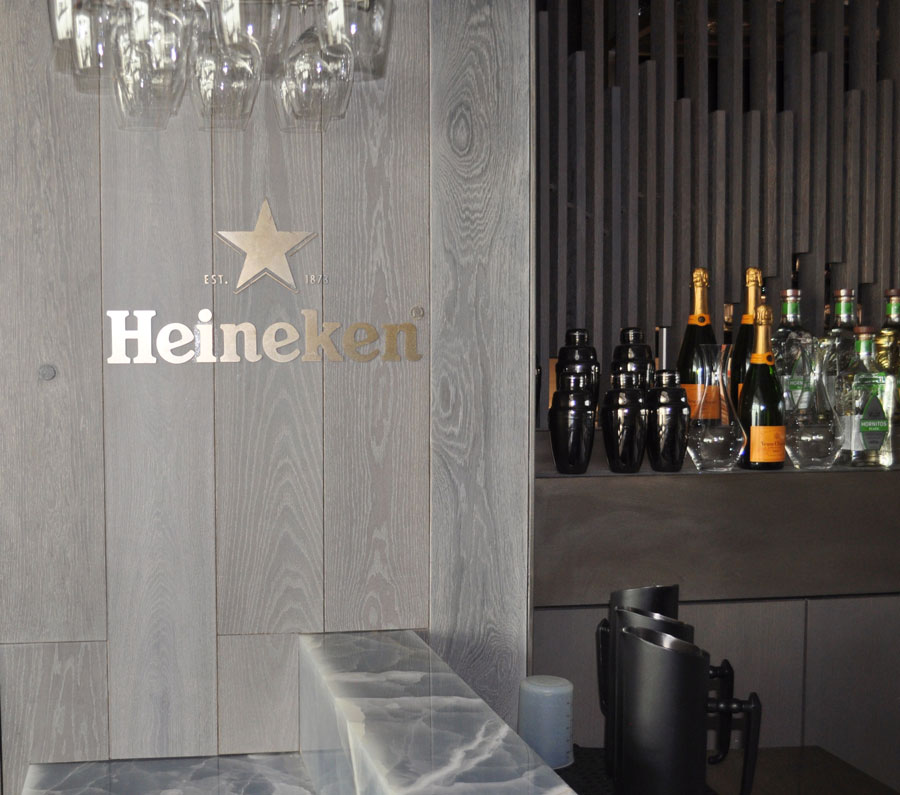 More Images of
Pier 17 Restaurant
More Images of Pier 17 Restaurant