About the Project
Already consisting of metal chairs and a brick fireplace, the main dining area gives off the vibes of a rustic, yet comfortable, area for friends and family to get together. The hardwood floors that WEST | WOOD provided complete the look and ties the modern and rural elements together.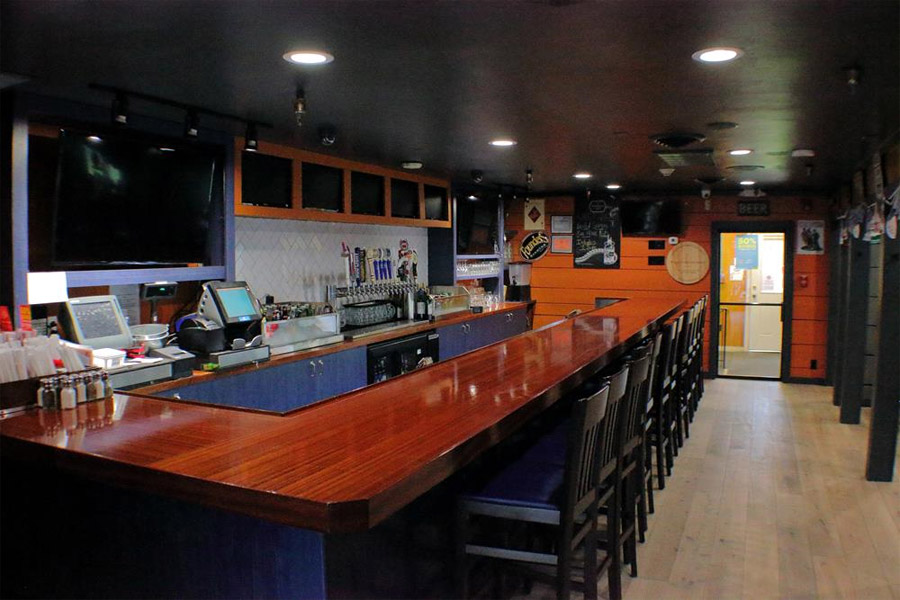 Creativity
To freshen the look of the dining space in the Rocky Point locale, custom White Oak hardwood floors were manufactured and installed.
Our Longhorn color, a Natural Vintage option included in WEST | WOOD's Color Collections, was used on 7″ planks to work well with the rest of the décor. This durable choice will look good for a long time and can withstand the immense amount of foot traffic this restaurant gets.
Doors and open shelving were also created to help complete the appearance.
As part of WEST | WOOD's devotion to local beautification, we are able to work with smaller companies within the community to provide a variety of outstanding options that can meet your budget.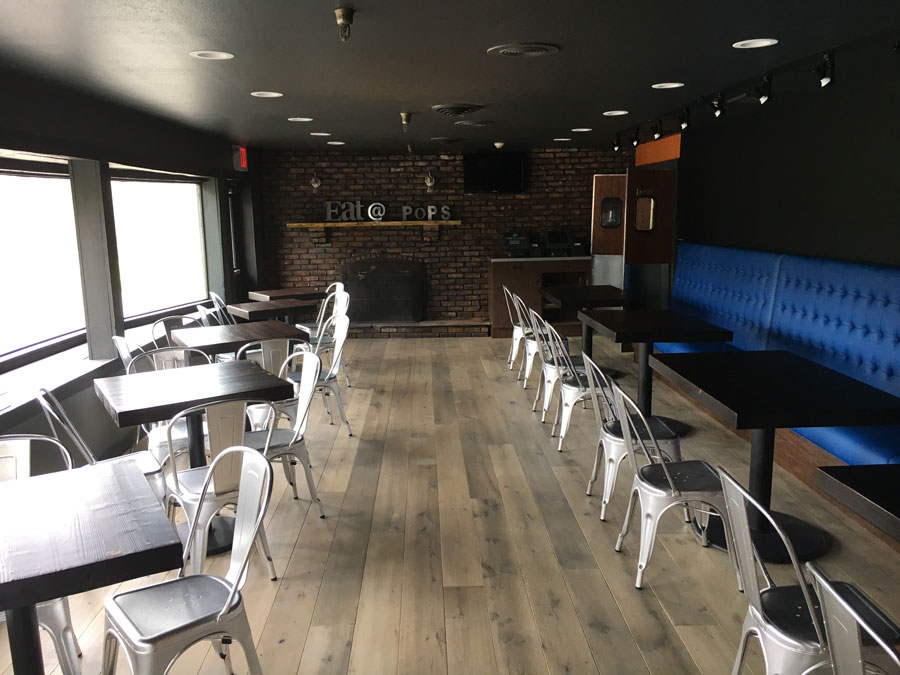 About the Client
J&R's Steakhouse is a family-friendly destination with locations in Calverton, Rocky Point, Medford and Islip, all in New York State. For more than 20 years, this steak and seafood hot spot has been providing high quality cuisine.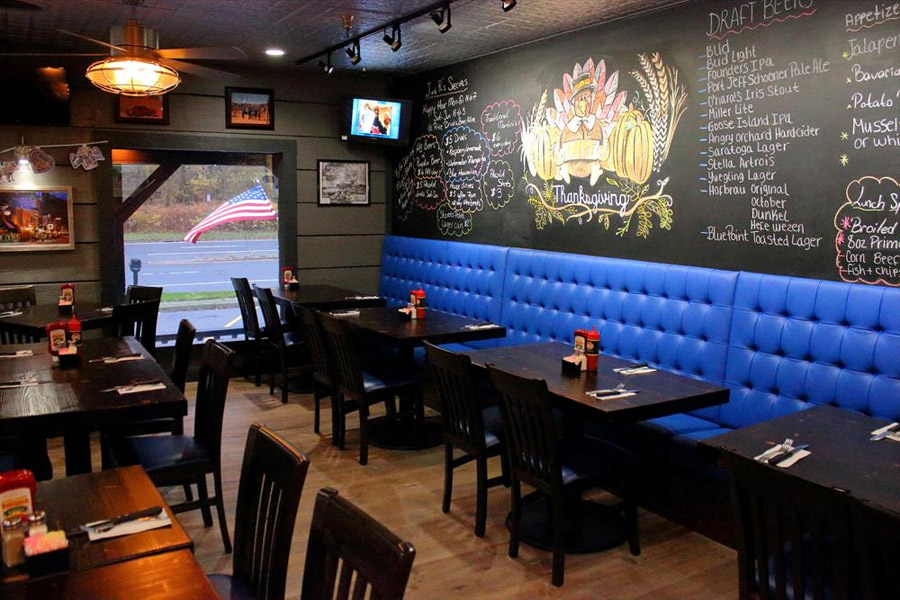 More Images of
J&R's Steakhouse
More Images of J&R's Steakhouse